Last week saturday, I was at a friend/colleague's birthday dinner with a couple of our colleagues and some of her friends. The celebrant, @chisomazodoh aka Omalicha is one of the people that have made my housejob worthwhile.  I've actually mentioned her business page recently in my wedding guest outfit post.
The other ladies in these photos are some of my closest colleagues. I, Chisom and Ilham (on red scarf) got off a really busy call that morning. Chisom was active and very much awake, probably from excitement because it was her birthday of course. As for Ilham and I, we  passed out slept off when we got home but somehow went for the dinner (late, I might add), superhumans I tell ya! Lol. You might remember her from this Trukadero post.
Chisom turned 25 and we were there to celebrate with her. The dinner was at Spice Platter and it was my first time there. I liked the ambience of the place, the art gallery and the sculptures around makes it a cosy picturesque restaurant.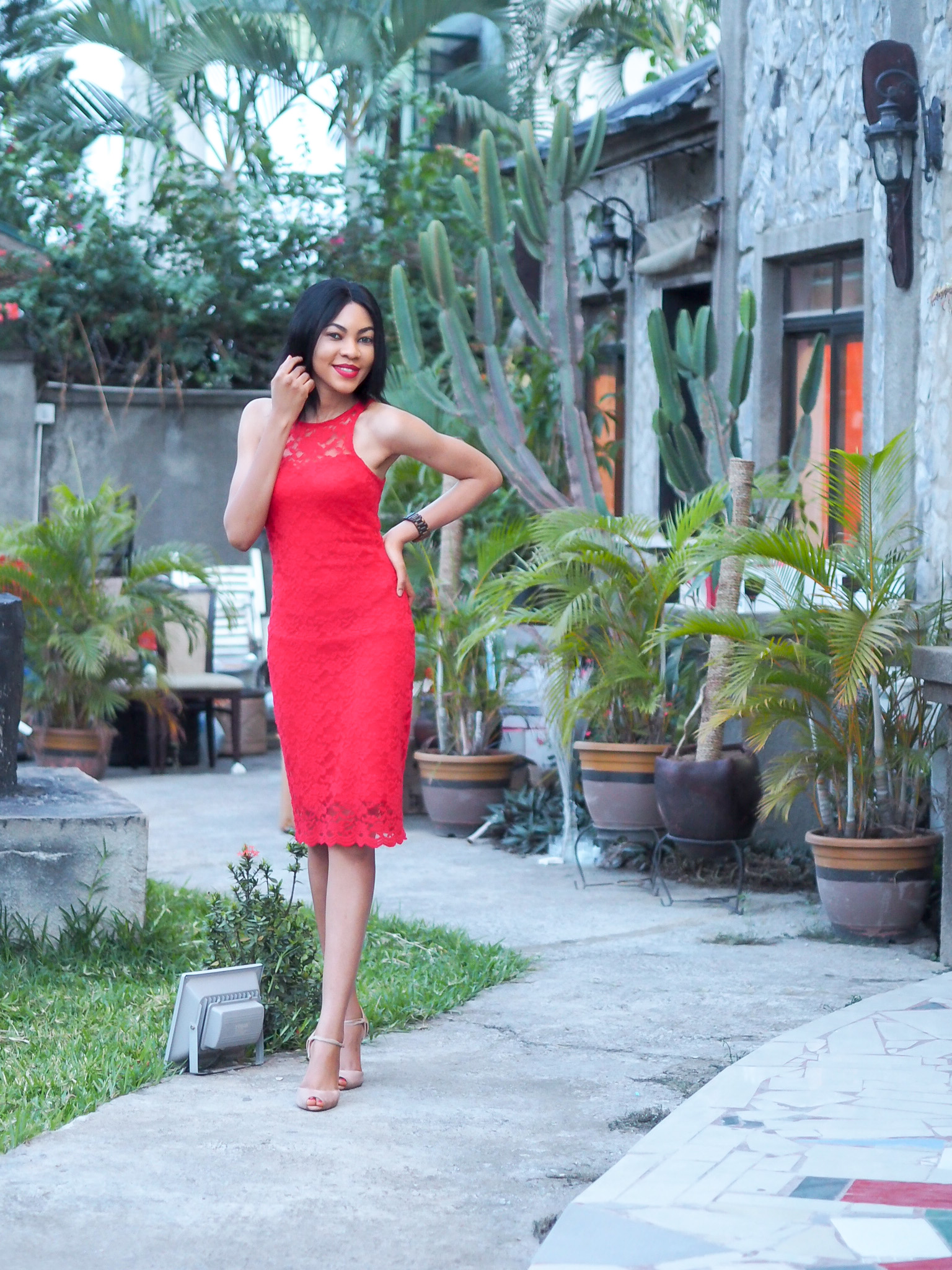 You know how much I love birthday dinners. Do you remember my 2014 birthday dinner? Or this all white birthday dinner, this December birthday dinner or this summer birthday dinner? From the intimate gatherings, the food, the fancy restaurants, the laughter to the memories created. 
For Chisom's big day, she spoilt us with lots of food and healthy drinks. There was enough food and drinks for everyone and the restaurant's service was impressive despite having another birthday dinner ongoing.
The #fitfam had options too plus photo-worthy healthy drinks that reminded me of the drinks I had at this Nigerian nail polish brand launch. Eating healthy is for everyone, don't get it twisted however, some people adhere to strict diet regimens to avoid gaining extra weight.  From the color of the drinks, you already know the one I had. For more on food and colors, read my post on the red we eat.
When I hear birthday dinner, trust me to show up in my dress, well that's excluding few occasions like this winter birthday dinner. This wasn't your typical birthday dinner with dinner dresses and all that but I wore a dress still. Even the celebrant wore flats, giving me some laid back-can't be bothered-no energy for heels-just come and have fun vibes.
You've seen the dress which that I was gifted by a friend in 2014 before. I wore it for this Christmas dinner and as a bottom for my induction. If you follow me on Instagram (@modavracha), then you must have seen me on this outfit with different shoes last year, the look didn't make it to the blog then. 
Taking photos at the birthday dinner reminded me of how much I enjoyed photographing other people and getting great candid shots of friends. The low lighting wasn't so easy to work with but the photos turned out nice.
The happiest people don't neccesarily have the best of everything but they make the best of everything. – Sam Cawthorn.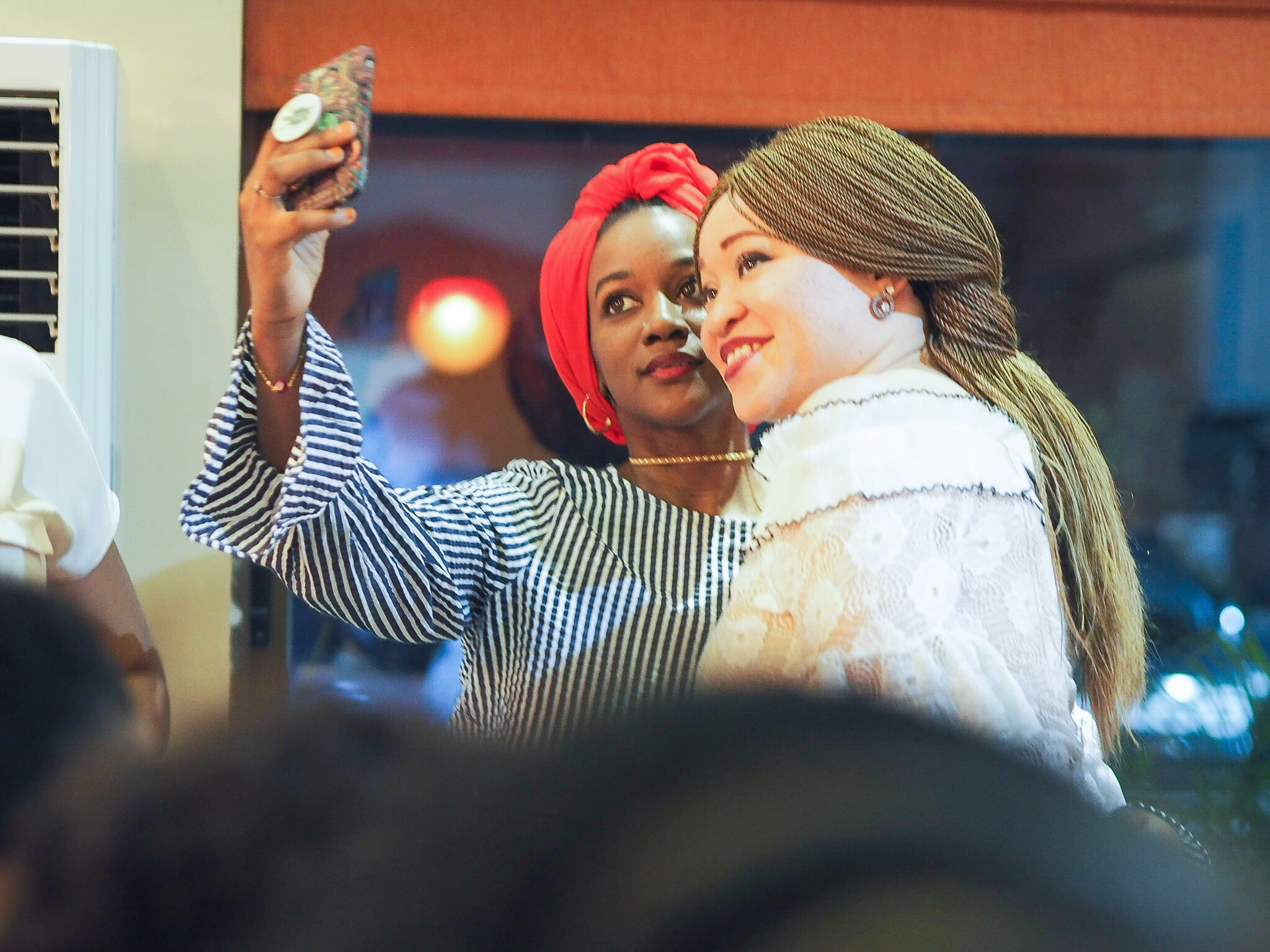 I haven't celebrated my birthday in form of party or fancy dinner in a while. The most I did last year was to take some photos while at The Grill and put up the obligatory birthday post with the photos I took.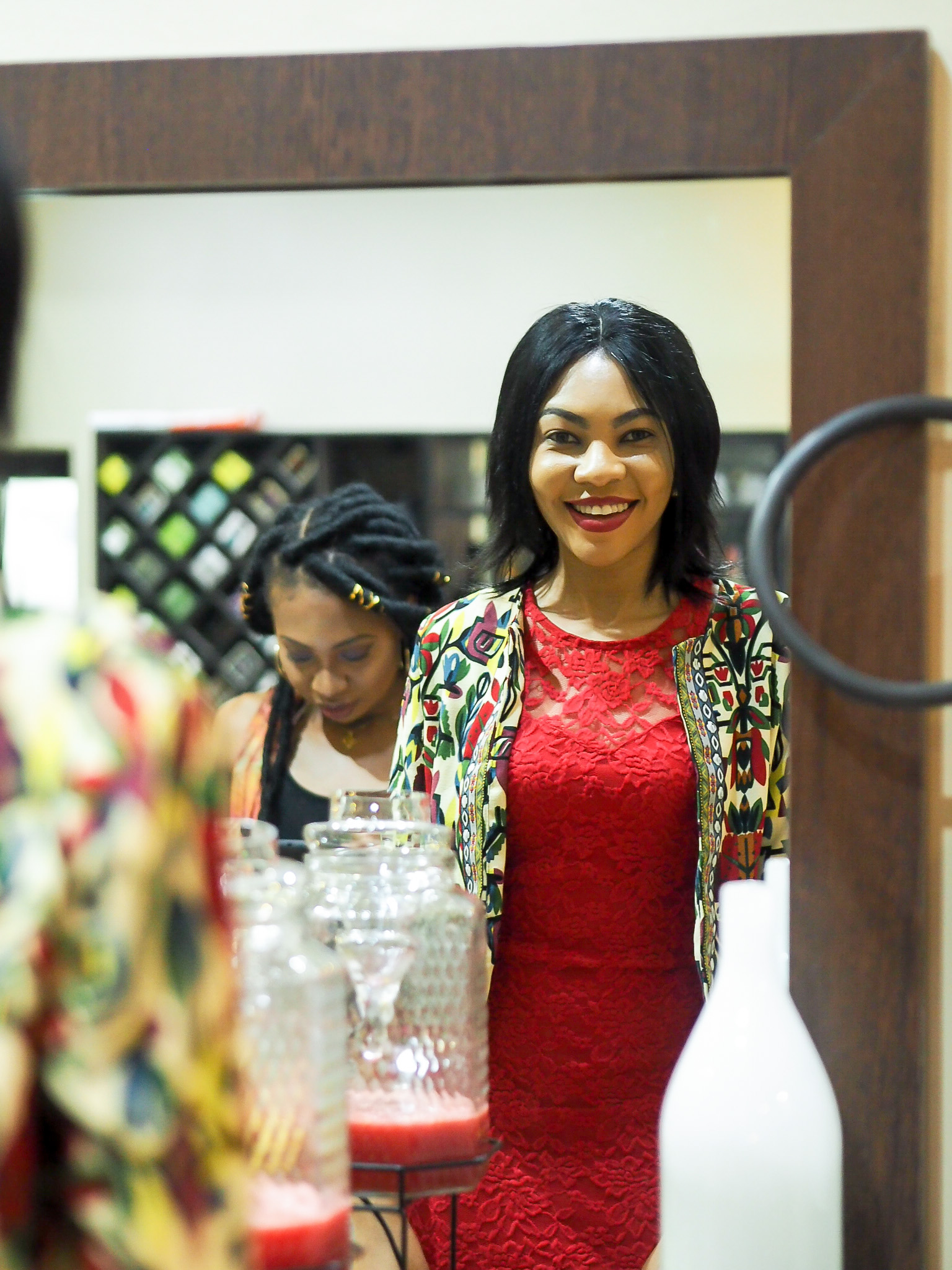 Shop A Red Lace Dress For Your Next Birthday Dinner
When last did you celebrate your birthday and how did you celebrate? Tell us about it in the comments. If your birthday is upcoming, feel free to invite me to come and eat rice! 😉
Thanks for stopping by as usual, till my next post.
xx
Keep Up With All Blog Posts