Happy Easter lovelies, hope you enjoyed your long Easter weekend. For me, my long Easter weekend started after work on Thursday evening at the Dome Abuja.
Thursday: Influencers Hangout at The Dome
Prior to getting to the venue, I didn't exactly know what to expect or much details about the hangout. On getting there, i was told it was organized by EddieM PR. It was at the Dome Abuja which was recently reopened after about 6 years of closure. 
The hangout was for the PR firm to get know Abuja influencers and an opportunity to promote the new Dome (though they didn't exactly spell it out). We had a tour of the gym, pool side, the summit restaurant and the bowling area. We were offered free bowling as part of activities for the hangout.
The cost of bowling there is 2000 naira or 2500 with socks for the bowling shoes. I met some really cool people (including non bloggers) but didn't see a lot of the other known abuja fashion and lifestyle bloggers. 
I had 3 issues with the hangout.
1. It didn't start at the specified time, so I spent about 2 hours doing nothing. On a lighter note, Sharon, the host was really sweet throughout the wait and the entire time I spent at the dome.
2. There was no clear agenda passed on to us for the hangout, I had to ask to find out what we were going to do while there after the 'getting to know you' part.
3. There was no refreshment, lol. I know it wasn't mentioned in the invitation but after the long wait, I believe we deserved even a bottle of water even if we are capable of buying  a bottle of water ourselves. (*P.S. I don't know if others were offered anything, I can only speak for myself).
Free bowling (socks were paid for – 500naira) after a long day at work plus 2 more hours of waiting was the last thing I wanted to spend my remaining energy on even though I enjoy bowling a lot. Remember my first time at Trukadero.
It was nice hanging out there for a while and I will definitely love to visit the Dome again on a day that I'm less irritated by time wasting so that I can completely explore and enjoy the place.
Friday: Binge Watching My Favorite Tv Shows And Eating
I haven't been keeping up with most of my favorite tv shows/series for the past 1 year. The holiday for me was for resting and catching up on the shows currently showing on dstv. Thanks to Dstv catch up, I had a lot to catch up on. You would think not going to work gives one more time to eat but I noticed that I don't get as hungry when I'm at home.
Movies, tv shows and food = perfect stay at home combo. I had my ticket for Jamrock (Friday & Saturday) but decided to skip Friday as I wasn't exactly feeling the lineup plus I was too lazy to go out.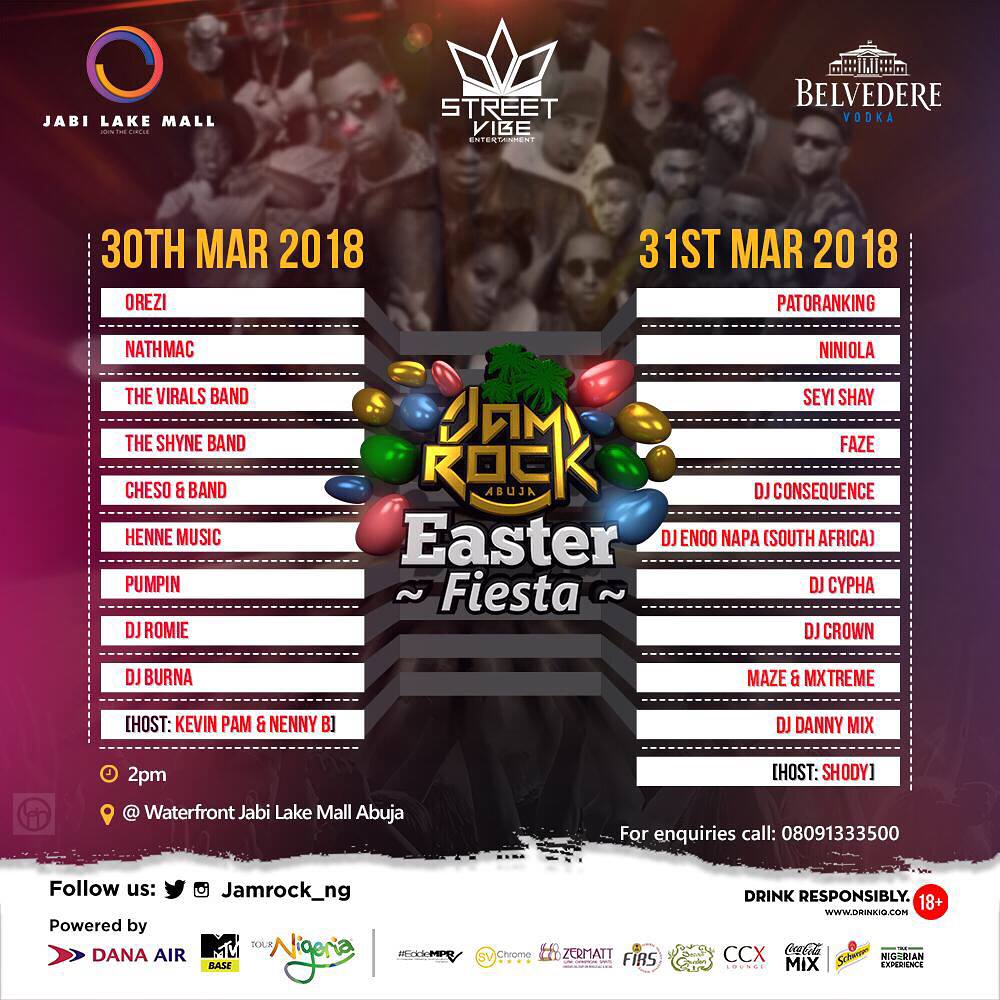 Saturday: Jamrock Day 2 At The Waterfront of Jabi Lake Mall
It was the 2nd and last day of Jamrock and there was no room for laziness. If you're following me on Instagram, you would have seen my Instagram stories. It was nice seeing the different artistes, Djs, and every other performer.
There was this artist that drew a portrait of fela and bob Marley with spray paint in less than 5 minutes. People are really talented in this world, you just have to find your talent . I had a nice time but didn't like that most of the performances people were waiting for were after midnight for an event that was to start at 2pm. 
Sunday: Nothing
After the long time spent and with past midnight performances at Jamrock, I got home close to 4am and overslept. I spent the rest of the day falling in and out of sleep. Did a bit of laundry but the day passed by before I even realized. It's a good thing, I didn't plan to go for the Remy Martin event. From the photos and videos, I wish I added it to my weekend plans.
Monday: Copacabana Beach Party at Jabi Boat Club
I was going to attend the last event at jabi boat club but didn't get the details on time and left. If you remember, I mentioned this in one of my blog posts. When I saw there was another event and 2face was going to perform, I knew I was going to attend the event. I totally had fun especially because I went 7 hours after the time the event was to start.
Nigerian flavours, influencers hangout plus Jamrock taught me about timing for Abuja events especially if there will be artistes performing. I danced and enjoyed my time even before the performance by 2face. Being the last day of the holiday made it mandatory for me to have a good time. There were complimentary drinks. I asked for something 'nice' when asked about the the type of cocktail I wanted and let's just say I got something 'extra', lol.
The event finished around 1am or at least that was when I left after 2 face's performance. Before 9am, I was back at work with headache but I'm glad I had this weekend free to just have fun and live!
It was a long Easter weekend, how did you spend it?
Click To Tweet
So, how did you spend your long Easter weekend?
Thanks for stopping by as usual, till my next post. xx Keep Up With All Blog Posts