When I first bought this denim fabric from @iam_thefabricmerchant (on Instagram), I wanted a 2 piece set but wasn't sure of the particular style I wanted. Porshher (blogger Justporsh's brand) convinced me to make it a convertible denim wrap dress outfit instead. 
Though the convertible denim wrap dress wasn't my first choice for the fabric, I fell in love with the style when it was eventually finished. When a fabric is so beautiful, you don't want to waste it. I kept hoping it turns out as expected and I wasn't disappointed though I had to send it back for slight amendment after this shoot.
I've been wearing quite a lot of 2 piece outfits recently especially trouser sets, did you see my previous outfit? If Porshher didn't convince me, I would have probably still made this denim fabric a 2 piece set too.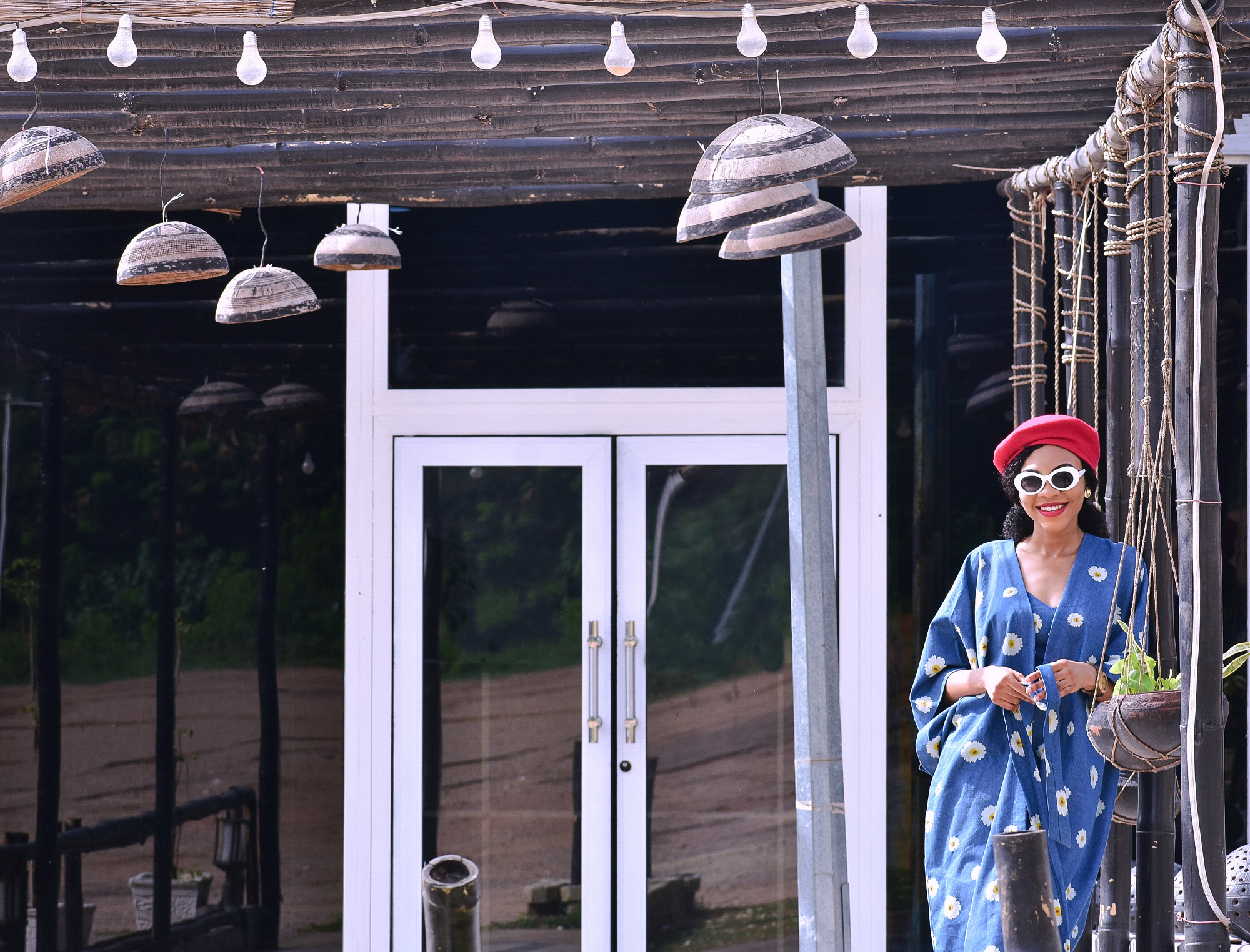 I wore a denim dress on the blog few years ago with a captain style hat, but this chambray off shoulder outfit is the closest to a denim dress on the blog since then. I've been trying to change my closet lately and this convertible denim wrap dress is a welcomed change to my regular outfits.
So, the idea was for it to look like a wrap dress when secured with a belt. Then, when left open, it becomes an outerwear that can be worn over other fashion pieces.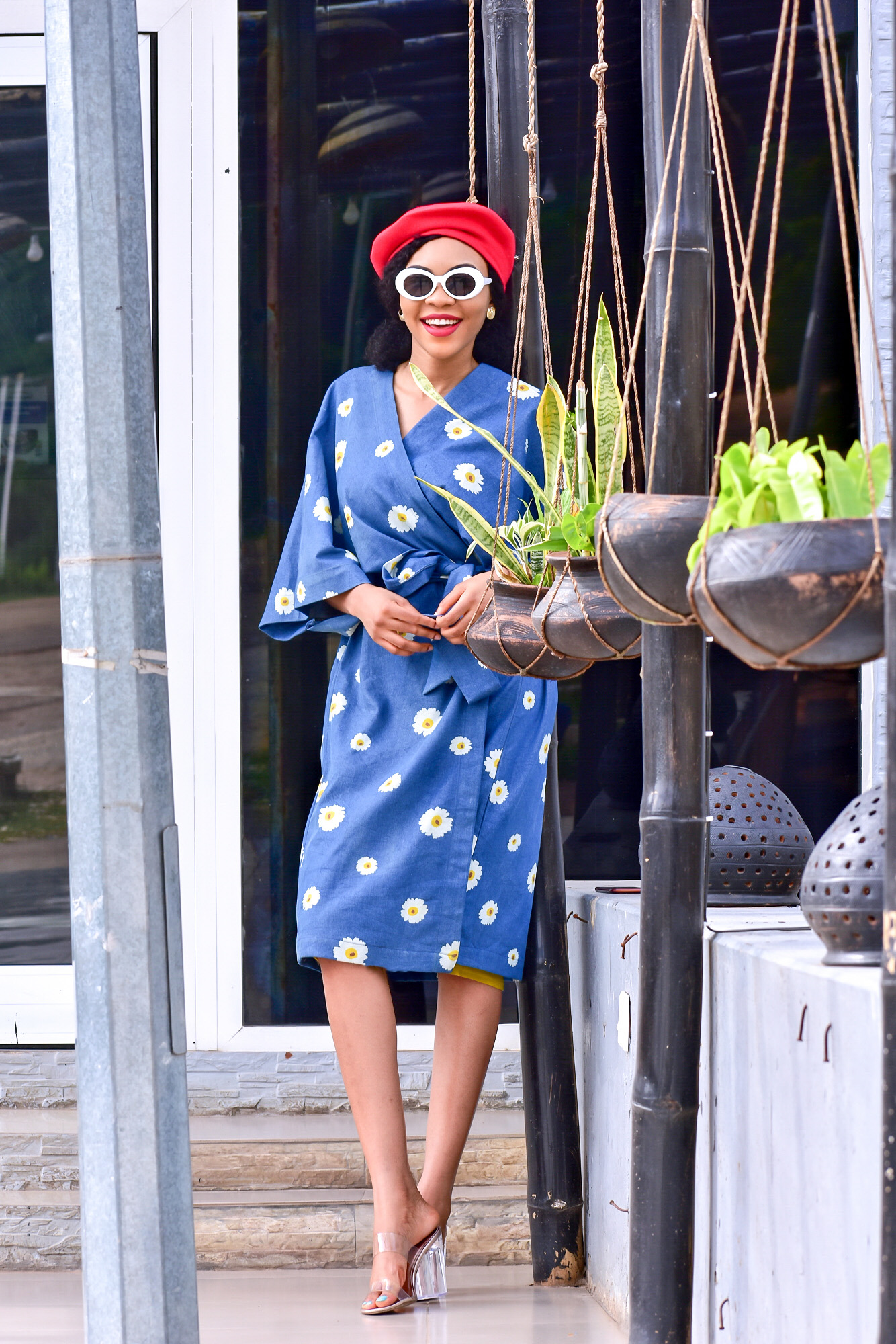 The bralet was a cute last minute addition because I still had leftover fabric. I had an outfit idea with the bralet replaying in my head. Just me in a cafe having a quiet time and sipping a nice cup of tea or coffee. 
After shooting the convertible denim wrap dress outfit, I realized the beret was still the perfect accessory to complete the parisian chic look I was going for with the beret. So, I didn't remove the beret. I'll probably show you the look in a different post. 
Shop Similar Items  From My Convertible Denim Wrap Dress Outfit Online

Have you ever worn a convertible denim wrap dress outfit? Or any convertible fashion item?
Everyone deserves a convertible dress and this convertible denim wrap dress will make you want one for yourself too.
Click To Tweet
*Photos taken by Chidi of Jokwa Images.
Thanks for stopping by as usual, till my next post.
xx
Keep Up With All Blog Posts