Getting a (red) beret opened up styling options for me. It's beginning to feel like my good old hat days when I didn't mind wearing a hat with every outfit. Many beret style posts involve an outerwear especially in colder countries. So, this post is focusing on how to wear a beret in summer and warmer parts of the world as shown by me with an outfit.
Most fashion enthusiasts are beginning to style their beret outfits differently for the sake of versatility since the beret trend was revived. However, in the past, beret trend was synonymous with Parisian style. Most posts on the internet about how to wear a beret refer to the parisians and you'll almost always see beret worn with outerwear and knitwear or other warm clothing. 
There's a certain vibe that beret gives, just like when you wear a hat. It complements different outfits that if one isn't careful, you end up with a beret in all your outfits. This is why this post is focused on how to wear a beret in summer or in warmer regions like Nigeria for people still having doubts. I like how Cassie Daves styled her beret for warm weather. 
Beret adds a retro chic look to almost every outfit, don't believe me? See my previous denim wrap dress outfit. Compare my bodycon outfit without a hat or beret and this bodycon outfit with a beret. There would have been a retro touch to that outfit if I had added a beret. 
I went for a clear pair of glasses because I've been looking for the best outfit for this glasses since last year. It was sent to me by GlassesShop, an online glasses store for prescription glasses and regular glasses/sunglasses.
The main reason it took me this long to wear it is the size. I thought it was bigger when I chose it because i wanted it to replace my old prescription glasses. This is why you should never completely discard anything when it comes to fashion. I tried it with the beret and I got the look I wanted for this outfit.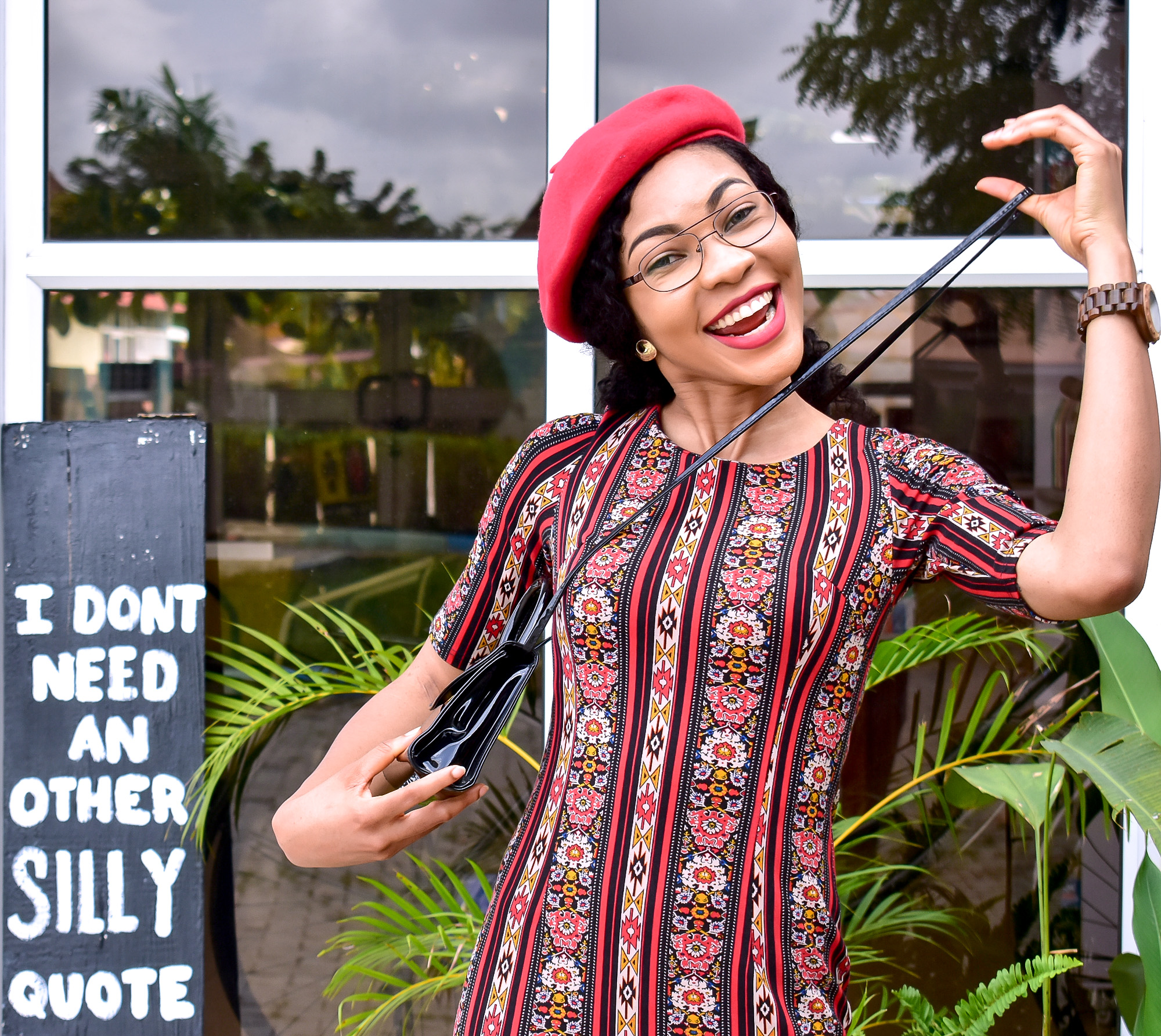 So, what do you think? Can you wear beret on any outfit especially in warm countries like Nigeria? How will you wear your beret in warm weather?
This is how to wear a beret in warmer seasons. Thank me later.
Click To Tweet
Thanks for stopping by as usual, till my next post.
xx
Keep Up With All Blog Posts