I was first introduced to micellar water about 3 years ago when it was all the rave in the beauty industry. The first micellar water brand I tried was Garnier even though Bioderma sensibio H2O had a cult following at that time. After my first trial, I reviewed the Garnier micellar water on the blog.
Several reviews online tagged it as the best and cheaper alternative to the Bioderma sensibio H2O. I thought of buying and trying the Bioderma at that time but kept procrastinating because I had to order it online from a different country plus it was more expensive. When I returned to Nigeria, I found Garnier micellar water in a store incidentally and didn't hesitate to buy it. 
I was happy to have found it there on a day I wasn't even searching because all the cosmetic stores I visited prior to that didn't know what micellar water was. A lot of people still don't know what it is. If you're one of such people, I've explained what micellar water is in the Garnier micellar water review pos. For this post, I would be concentrating on my thoughts after using Bioderma sensibio H2O and how it compares with Garnier.
Bioderma Sensibio H2O Micellar Solution Review
Packaging

Ingredients

Effect

Availability

Price
Packaging: It comes in a simple transparent plastic bottle with air-tight lid. The instructions/details are on a sticker type label that goes round the bottle.
Ingredients: Aqua/water/Eau, PEG-6 caprylic/capric glycerides, fructooligosacharides, mannitol, xylitol, rhamnose, cucumis sativa (cucumber), fruit extract, propylene glycol, cetrimonium bromide, disodium EDTA. [BI 446]. Cosdna ingredients analysis rates it safe to use for acne-prone skin and sensitive skin. 
Effect: Honestly, my skin looks refreshed each time I clean my face with the Bioderma Sensibio H2O. However, there's a feeling of oily residue afterwards which makes my skin not to feel dried out but can feel a bit too oily on some days.
While this feeling is good for no-makeup, stay at home lazy days, I noticed that I have to wipe my face severally to remove makeup (foundation, powder) completely. Sometimes, my face feels like some makeup are being trapped by oil while cleaning. It didn't break me out even when I didn't wash off after cleaning makeup.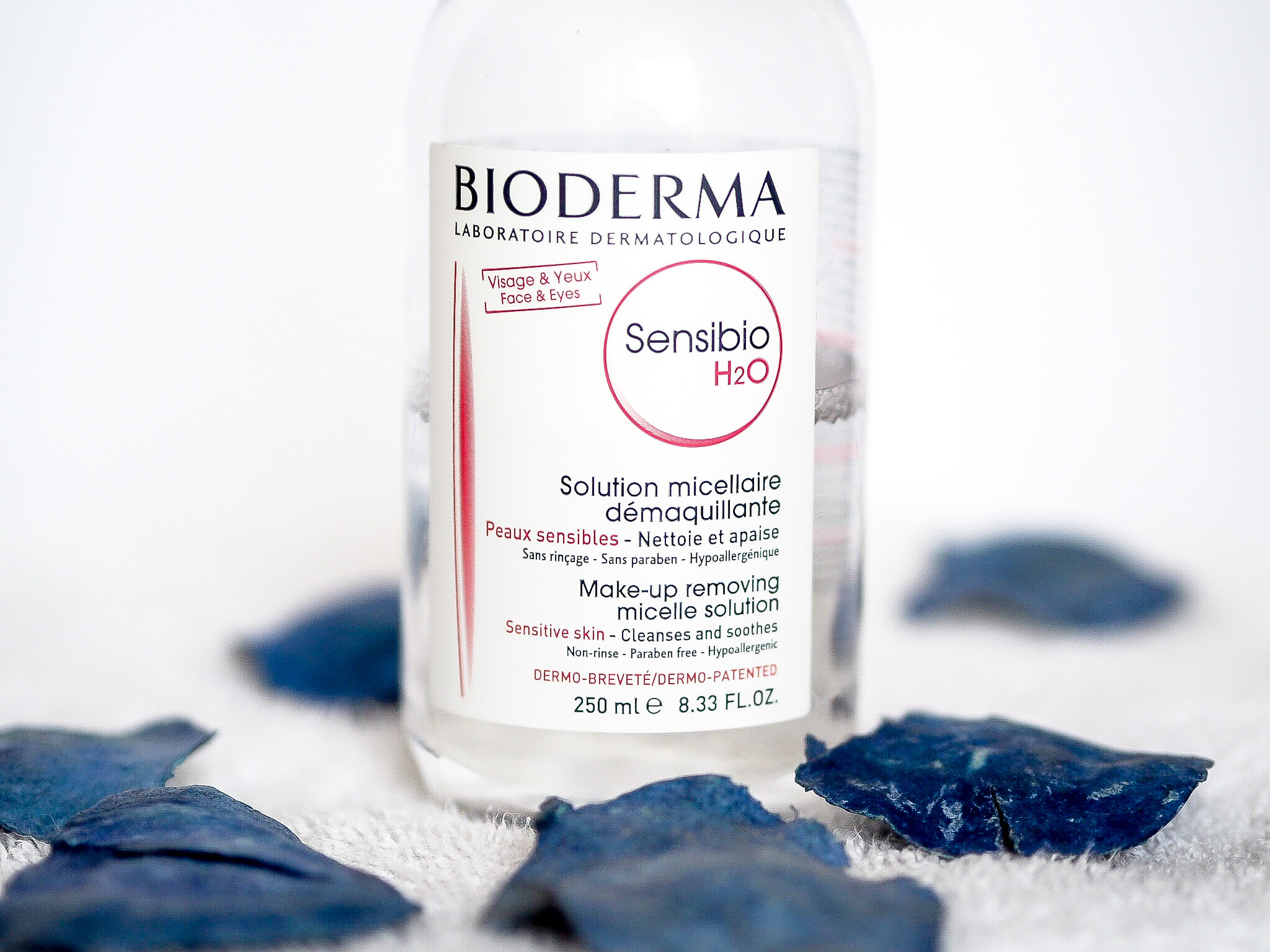 Availability: Its available online on several international cosmetic stores. You can also find it in Tonia pharmacy, Maitama, Hmedix and Paygreens in Wuse 2 for Abuja residents. I've bought from these 3 places on different occasions.
Price: The price range for the 100ml – 250ml is $7 – $12 and 4,850 – 4,999 naira. The 500ml costs about 7,500 – 7,800 naira and about $15 – $20 online.
Comparison of Bioderma Sensibio Micellar Water and Garnier Micellar Water
Packaging: They have similar packaging, same transparent bottles with air-tight lids but different shapes.
Ingredients: They contain similar ingredients however an ingredient in the Garnier has 1-2 out of 5 chances of causing irritation and acne according to a cosdna ingredients analysis. 
Effect: They both perform very well on all types of skin as you must have read from my review of the Garnier. However, when it comes to how my skin feels after cleaning makeup, I prefer Garnier. On no-makeup days, I prefer Bioderma. So, it's a tie for me.
Availability: Both Bioderma and Garnier micellar water can be found online. Initially, I was buying the 125ml (only version available then) of the Garnier micellar water from Perfect trust, Maitama before they moved but at some point, they stopped stocking it and I haven't seen it in any other perfect trust till date. 
Bioderma has since become available in both the 250ml and 500ml in hmedix and Paygreens Wuse 2. It might probably also be available at the big cosmetic stores in the malls (haven't checked).
Price: The Garnier costs $4 -$10 for 125ml – 500ml while the Bioderma costs $7 – $20 for 100ml – 500ml. I used to buy the 125ml of Garnier 2200 -2500 naira.
Verdict: I like both products and don't mind alternating between them. If your skin is very oily, you might prefer Garnier plus it's the cheaper version.
If you're wondering which micellar water is better between Bioderma sensibio and the Garnier micellar water for sensitive skin, here's a comparison of the 2 from someone who has used both.
Click To Tweet
Shop Bioderma Sensibio H2O and Garnier Micellar Water Online
I'll like to try the Korean Son & Park beauty water. I've heard and read a lot about it. Have you used Bioderma Sensibio H2O or the Garnier micellar water before? If you've tried or heard of other good micellar water brands, I'll like to hear about them in the comments.
Thanks for stopping by as usual.
xx
Keep Up With All Blog Posts