If you're following me on Instagram, then you must have seen a couple of photos I posted from my birthday weekend. This bow dress outfit and others.
I call it my birthday weekend because my birthday was on Saturday (17th November) and I've been too busy to even celebrate. The weekend had one activity or the other but I took time in the morning of that Saturday to visit my waxing and scrubbing (halawa and dilki) lady and do my nails. 
The rest of the weekend was spent finishing up my online store for Korean skincare products in Nigeria and attending different events including the unveiling of the collection my bow dress is from.
Thankfully I took some photos earlier in the week with this bow dress that I now call my birthday dress. There's always this feeling when you are celebrating your birthday and you have some new photos to post.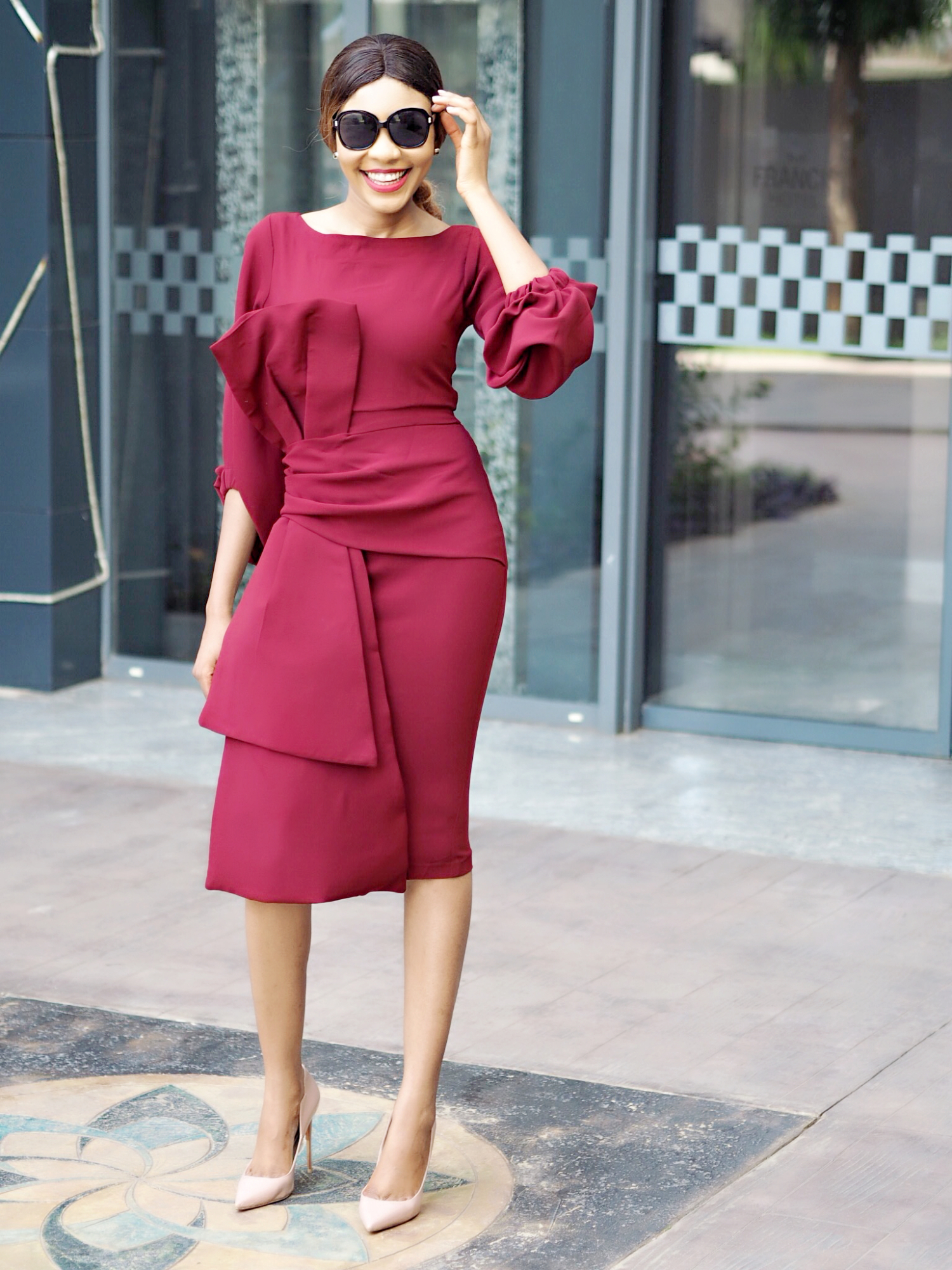 It has become a tradition to take new photos for birthday. Mine wasn't a professional photoshoot, in fact the friend that took the photo happened to also be the designer of the bow dress.
This bow dress is called "Kingfisher Dress" and it is from the recently unveiled Aura by Divalukky collection. A sister brand of Divalukky offering affordable ready-to-wear clothes between 8000 and 20000. I totally love the exaggerated bow detail and the color.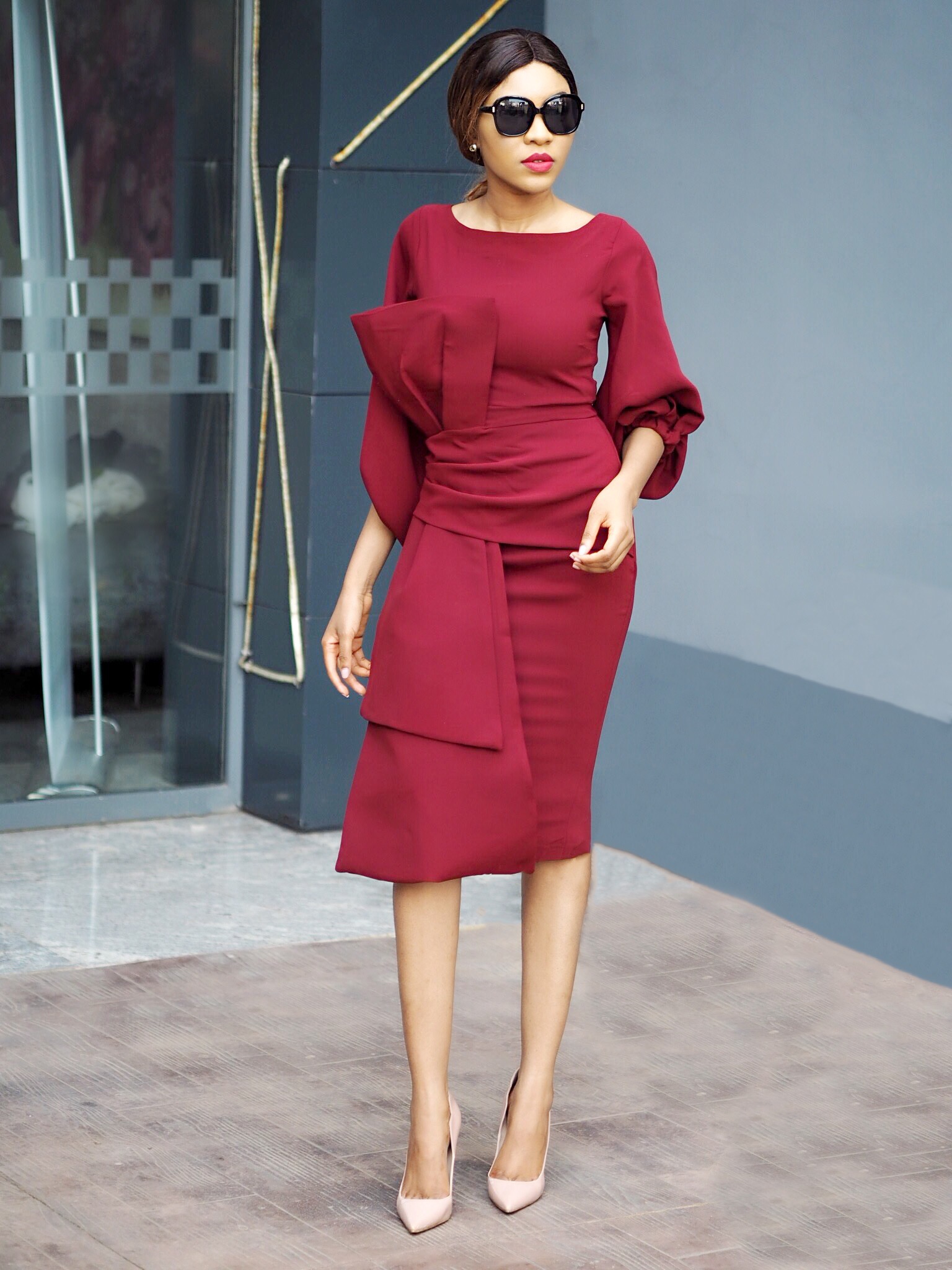 You can shop from their store at Jabi Lake Mall or via their online store. I also have more photos from other clothes in the collection which I'll be showing you in the next couple of blog posts.
Remember how I mentioned wearing more formal and classy pieces in my work style jumpsuit post, this collection came at the right time because there are a lot of those available. 
I have a couple of them on my Instagram already if you're following me. It's crazy how Instagram has gradually replaced blogs for some people and it has become easier to just post there and procrastinate for blog posts.
Sometimes, I wonder what would happen if Instagram crashes one day and never recovers. Would people go back to reading blogs or they'll just look for the next available social media to move to.
Till then, I still enjoying writing, posting and reading blogs. I mean, how else can I show and explain certain things to you without it feeling like an epistle under a photo? 
How do you like my dress though? Would you rock this bow dress?.
This is one exaggerated bow dress you must have! Just look at these amazing photos of the dress on @modavracha!
Click To Tweet
Thanks for stopping by as usual.
xx!
Keep Up With All Blog Posts