I posted a throwback photo of me from 2013 on Instagram a few days ago. It was a photo of me in a black and white monochrome outfit back when a particular striped blouse was trending. Few days later and I'm rocking another black and white monochrome outfit with saucer hat.
The other outfit was one of my favorites that year and I can't understand why looking at the outfit now because it was just a top and skirt look. One thing is for sure, those Asos heels were my favorite pair of heels for a long time.
A black and white monochrome outfit doesn't have to be boring. To spice up this look, I opted for a structured blouse, flared high waist pants and added a saucer hat to complete the look.
Read: How To Spice Up Your Black Outfit
In the last few months, I found myself going through some of my older outfits and comparing my style from few years ago till date. Some more recent outfits looked boring to me, like I was gradually losing my stylish touch or became too lazy to dress up.
Looking at some of my more recent outfits from November till date, that feeling is fast disappearing and I'm excited to rock stylish outfits again. I'm also open to work with stylish Nigerian brands too. Sometimes, all you need is a bomb outfit to reawaken your styling mojo.
My pants are from the same collection as this exaggerated bow dress and blue structured dress. The top is from same brand but an older collection. All items including the hat and handbag can be purchased from the Divalukky store in Jabi Lake mall, Abuja.
Shop Similar Items To My Black And White Monochrome Outfit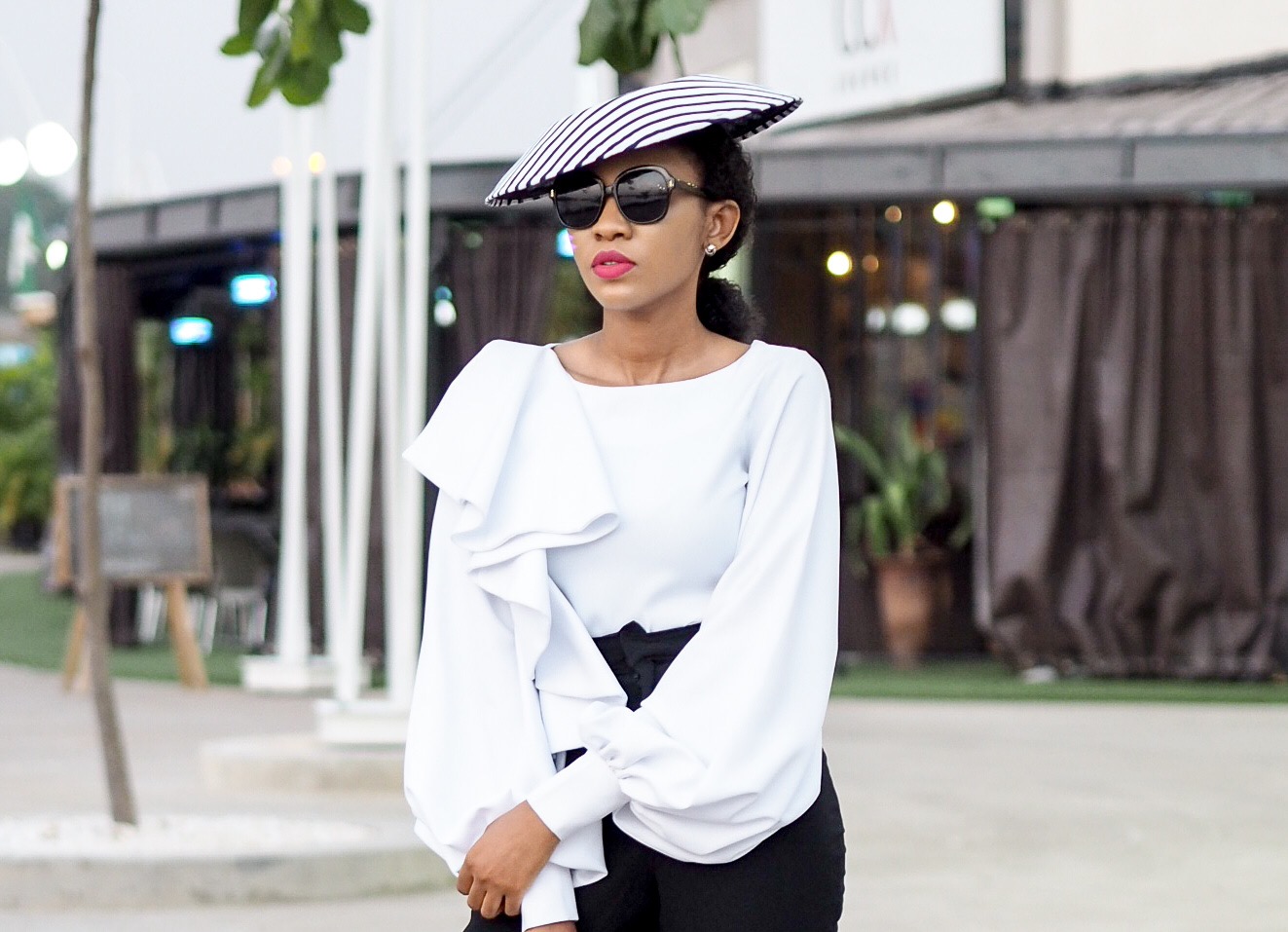 Have you worn a black and white monochrome outfit recently? What do you think of my look?
Thanks for stopping by as usual.
xx!
Keep Up With All Blog Posts