Happy new month lovelies, so the first time i wore culottes 2 years ago in this blog post, most people thought it was a midi skirt. The fit, length and style was just like a skirt. This year, the culotte trend left the runways and took to the streets to prove itself as the new 'It pant for fashionistas.
With more chic styles, the culottes trend made a come back with more structures, prints, colors, textures and styles for everyone to suit casual, day, professional or trendy night looks. Even if you weren't an early adopter like i was, you can't deny that with repeated exposure in the fashion scene you aren't a bit inclined to try one of them in your own way.
Culottes can be fun but very tricky to wear, many people would rather wear them with heels as they elongate the legs than flats. But if you can pull it off, try a laid back casual look with sneakers like blogger Nika Huk did below with sneakers.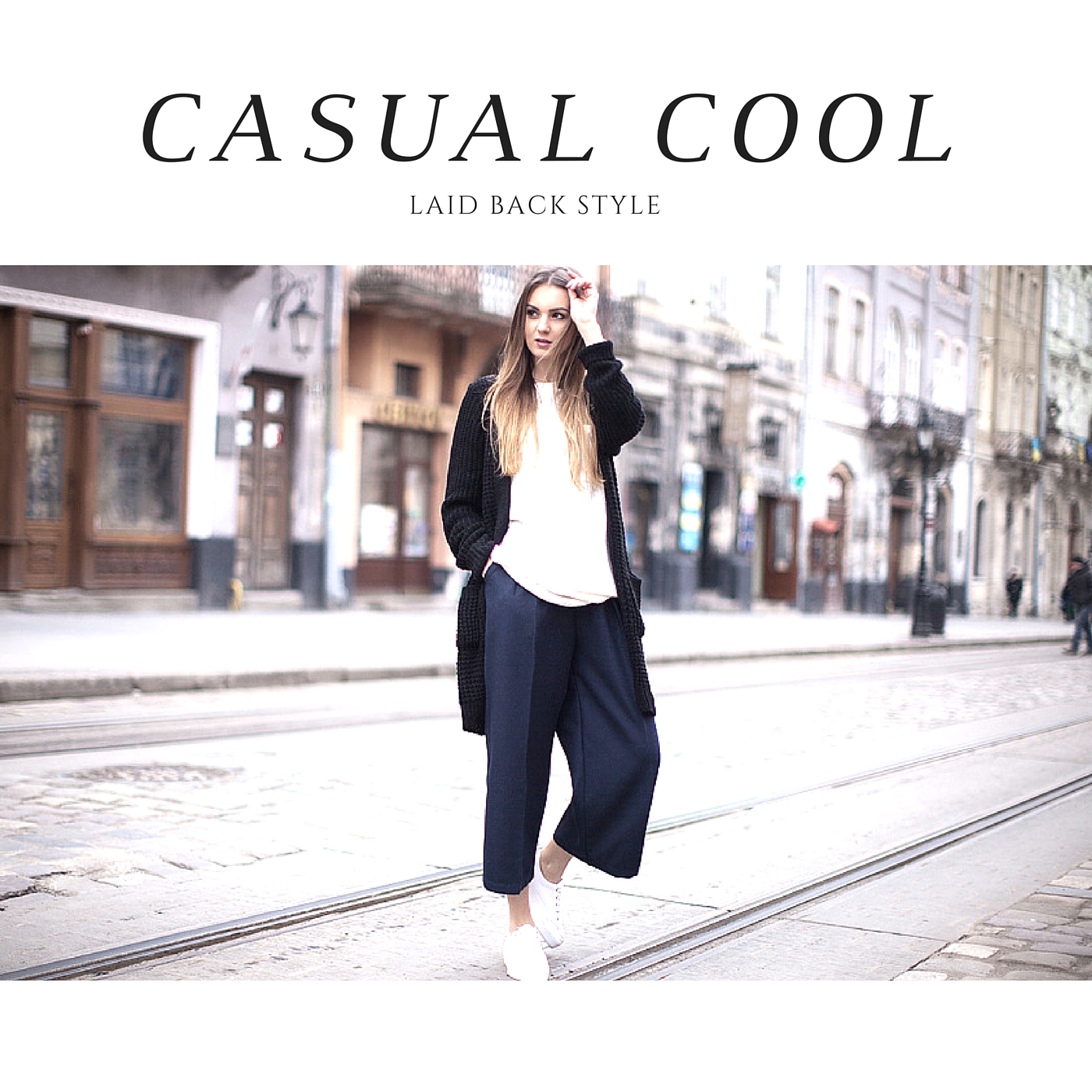 When it starts getting chilly and you still want to keep wearing your culottes (of course you can!) whether in heels, flats or sports shoes, you can layer up like blogger Frankie and other bloggers below did.

Bored of solid colors? make a statement in printed culottes, blogger Stella of Jadore-fashion sure knows how to make a statement in culottes!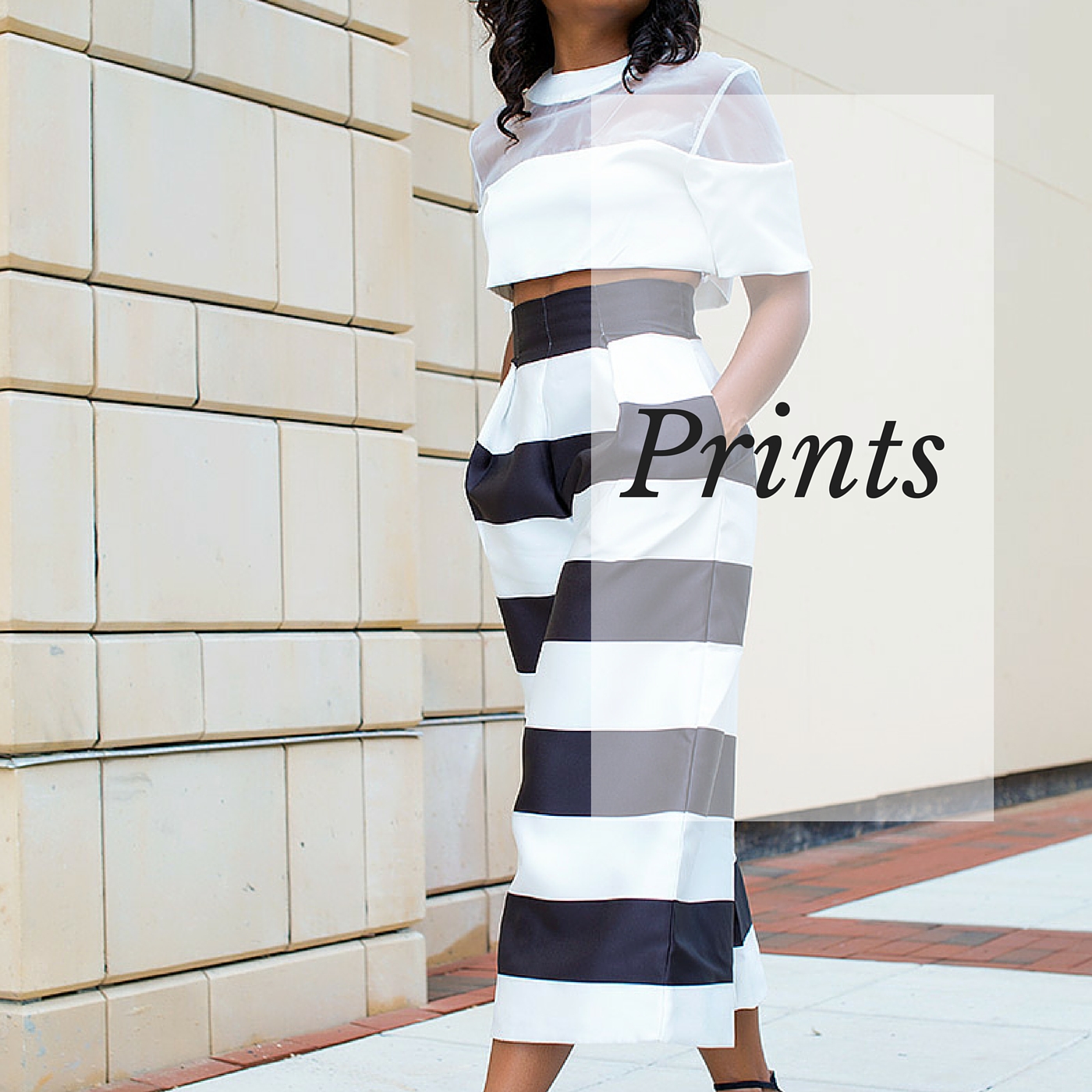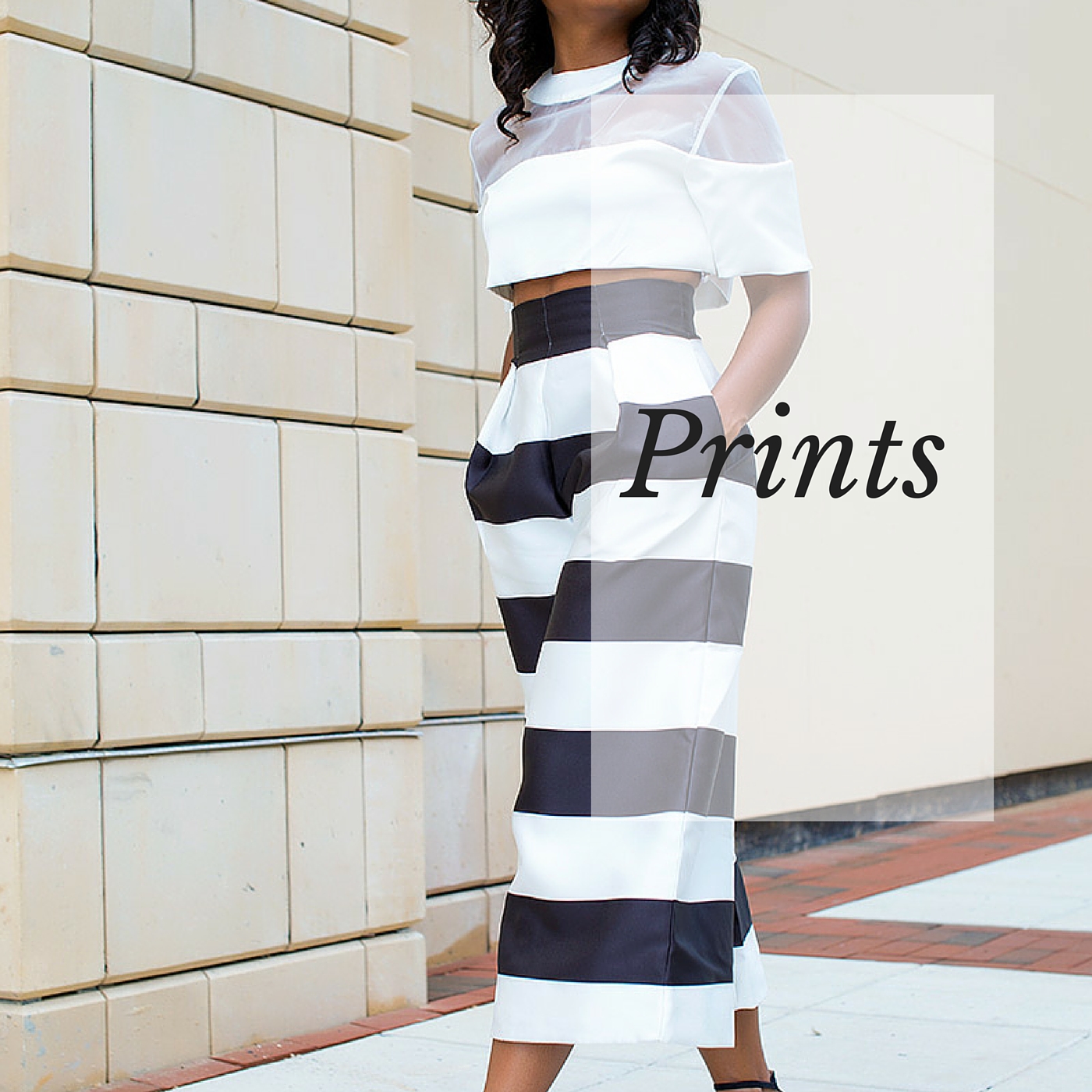 If you aren't big on prints and bold colors, you can always keep it trendy in darker shades with a leather jacket and heels like blogger Patricia of Peexo did below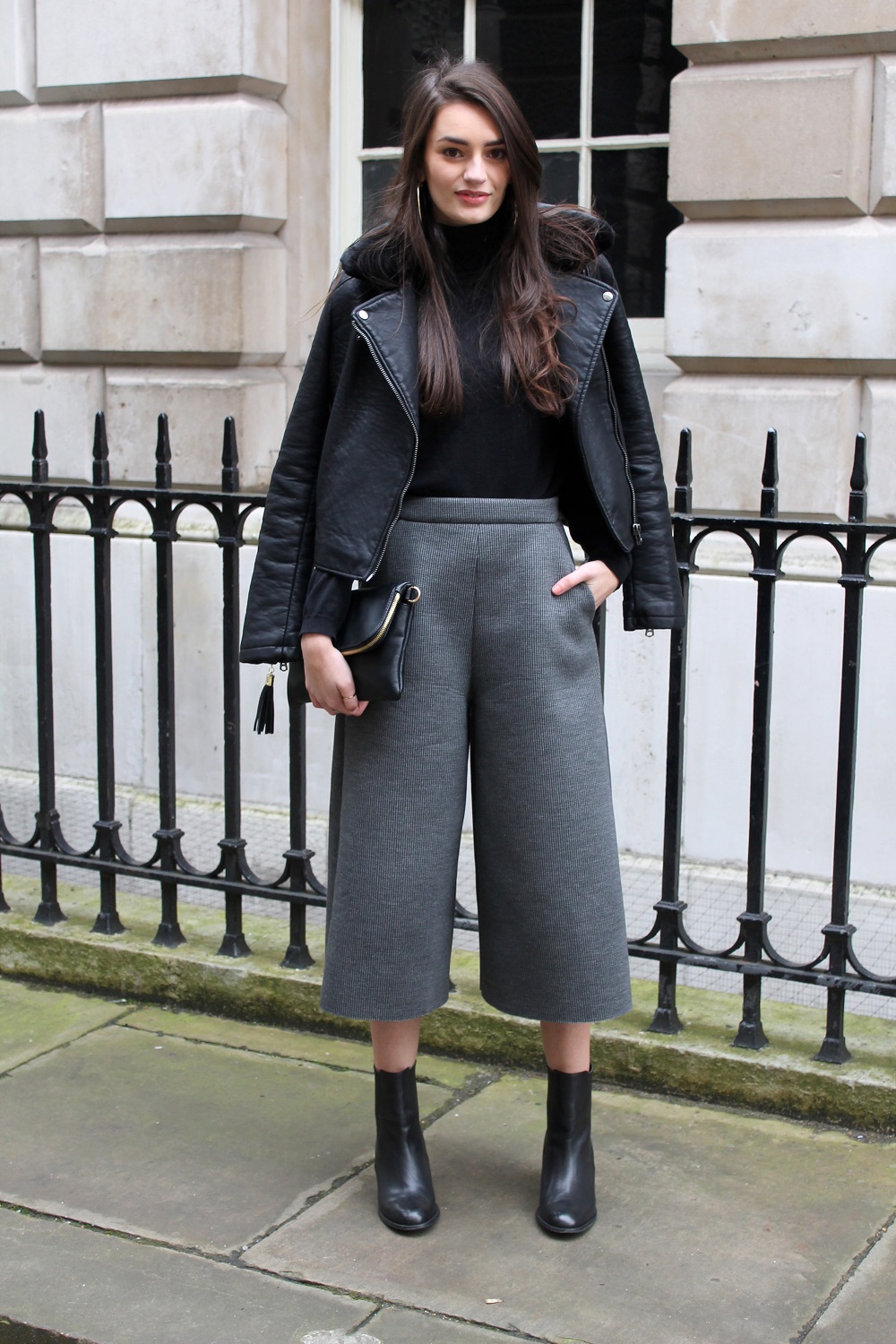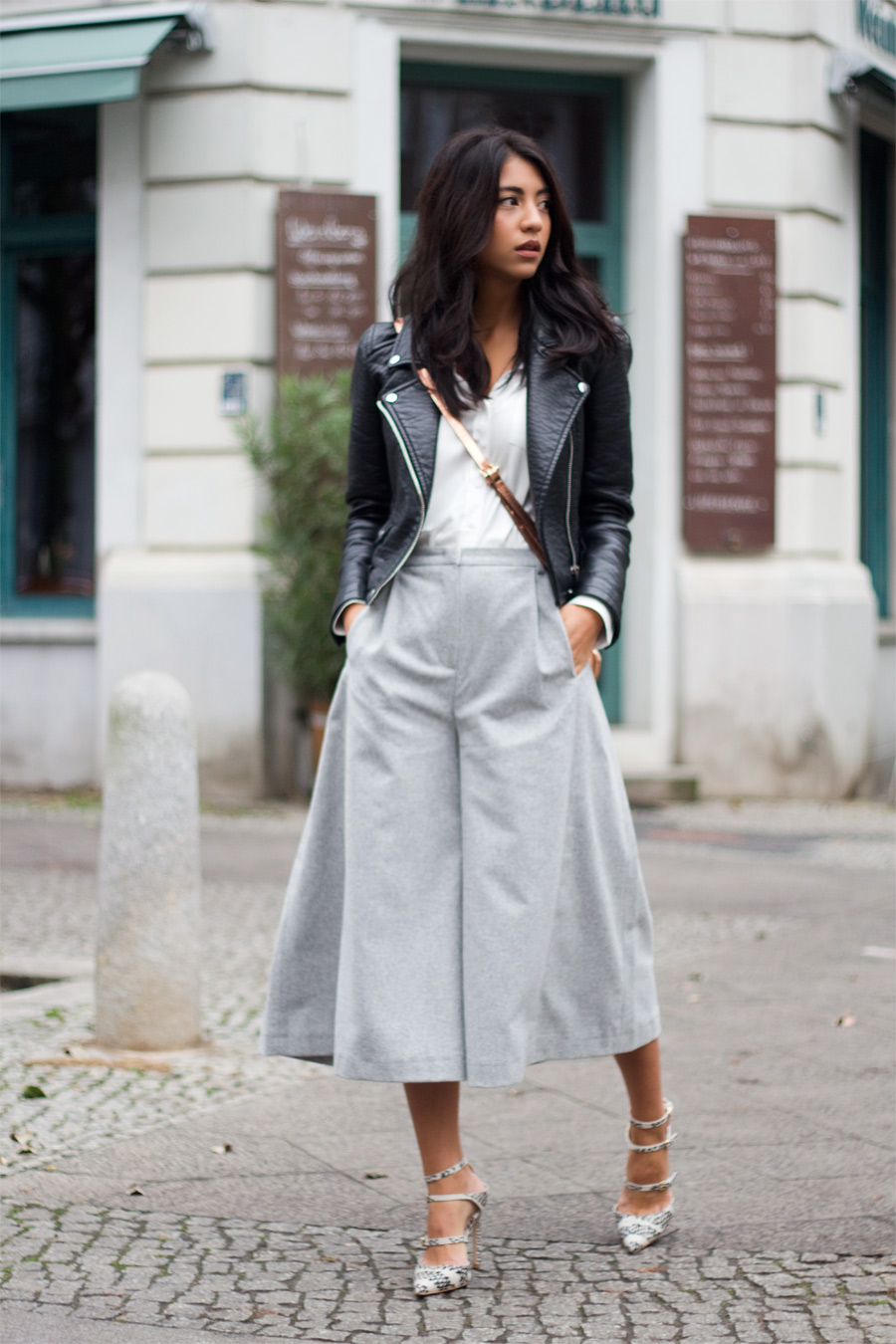 If you are into suits for work style, you can switch things up by trying out a culottes suit instead of the traditional tailored ones.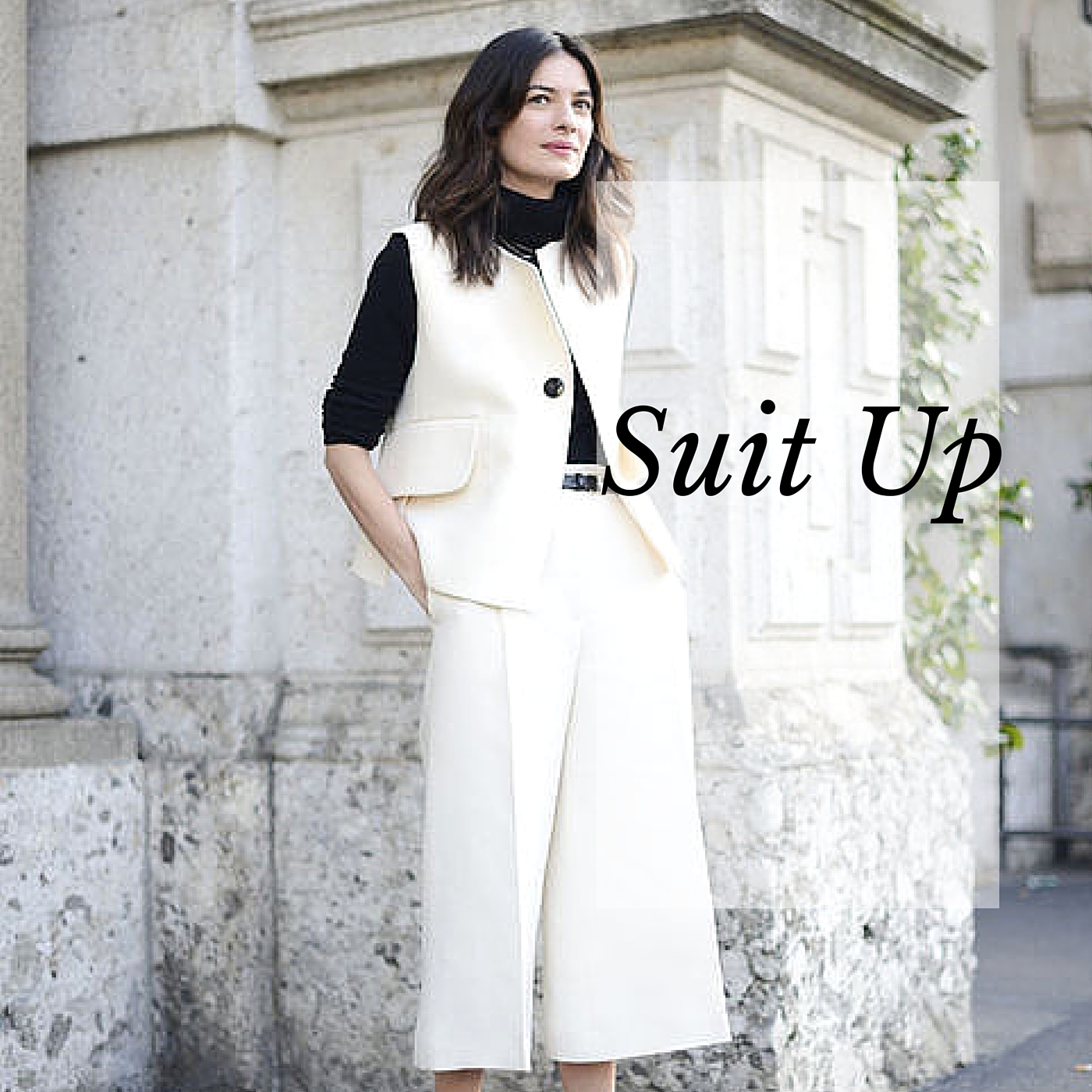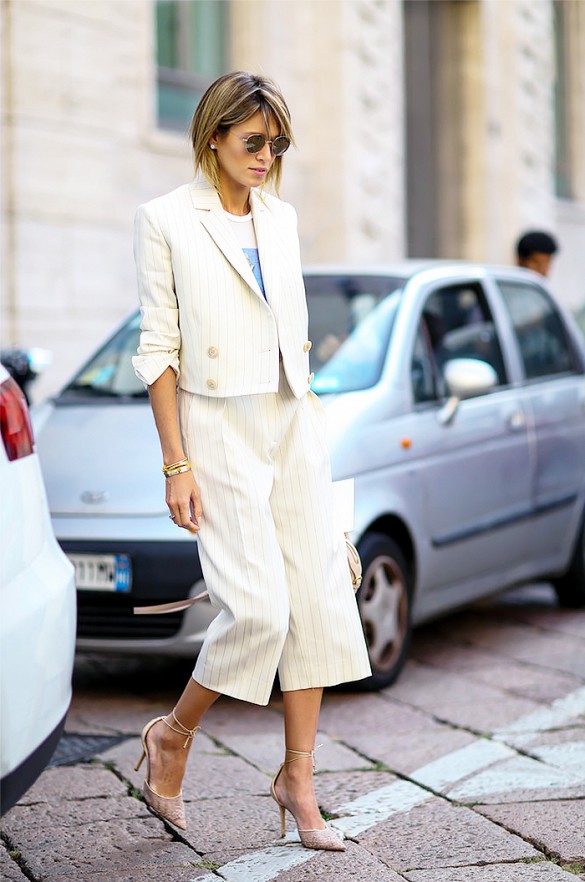 When in doubt, stick to the good old denim like Silvia Sierra of 2piezas did, loving the mix in her styling.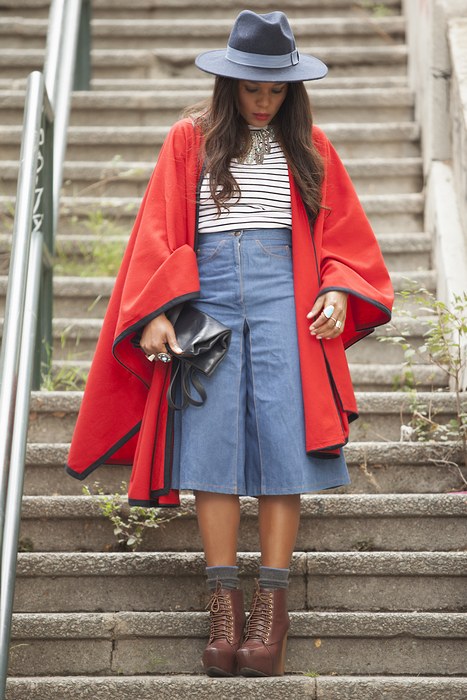 Shop some culottes from your favorite stores….
Let me know your thoughts on culottes in the comments …..
Thanks for stopping by as always
Have a lovely weekend
xx!
Keep Up With All My Blog Posts via
*P.S. Today I'm co-hosting Tara of Penniless Socialite's favorite fashion Friday link up, so feel free to submit your post in the widget at the end of the post
[list ordered="1″ type="styled circle"]
[li]Follow your hosts via GFC or Bloglovin' and leave us a comment letting us know so that we can return the favor![/li]
[li]Link up your favorite outfit post of the week. Please only link up outfit posts from the current week. Posts that don't fit these guidelines (such as giveaways or old posts) will be deleted from the link up.[/li]
[li]Comment on your host's blog and on at least one other linked up post. Visit as many of the lovely blogs that are linked up. Comment and let them know you found them from Favorite Fashion Friday![/li]
[/list]