All black holiday look, huh? Well, i love the black color so much! After my post on Christmas Holiday looks I like, I decided to recreate one of the looks, all black holiday look. I paired this lace top i received from Dressin with this slit zipper skirt i bought a while back instead of a dress like in the post.
I initially planned to rock this look on my birthday if i had a dinner but changed my mind when i decided not to celebrate in a big way. I had a quiet one and went for lunch with a couple of friends/group mates and you've already seen my outfit in this post. Then i decided to keep it for my holiday look because i knew i wanted to stay off my usual red this year.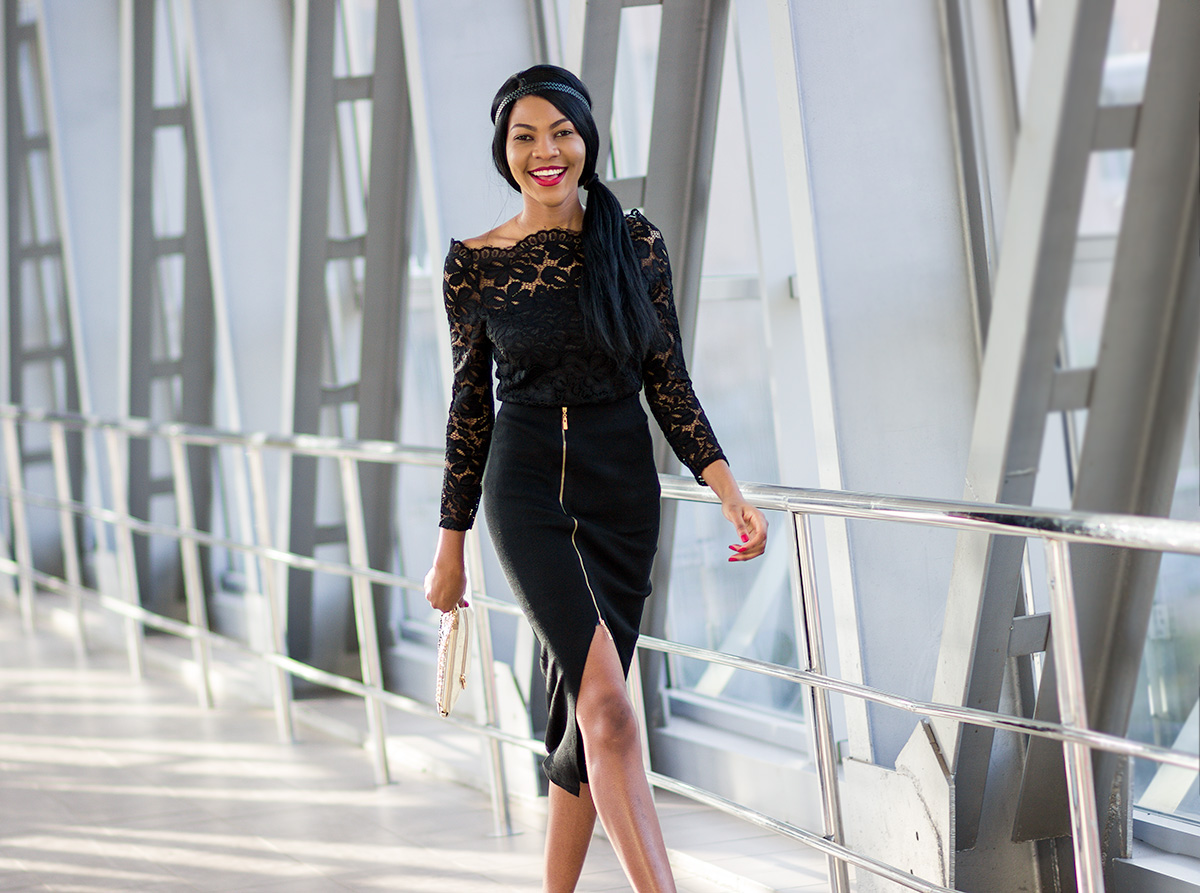 Truthfully, I can wear this outfit any other time in the year but because it's the holidays, let's take it as a holiday look. I would've worn it to a church dinner last night but i got too tired and had to rest so i wore it to church today instead, still the holidays, right?
It was the last Sunday if the month and my first Sunday since I got back from the hospital, I'm so thankful for all of God's works and blessings in my life, I can't wait to see what He has in store for me in 2016.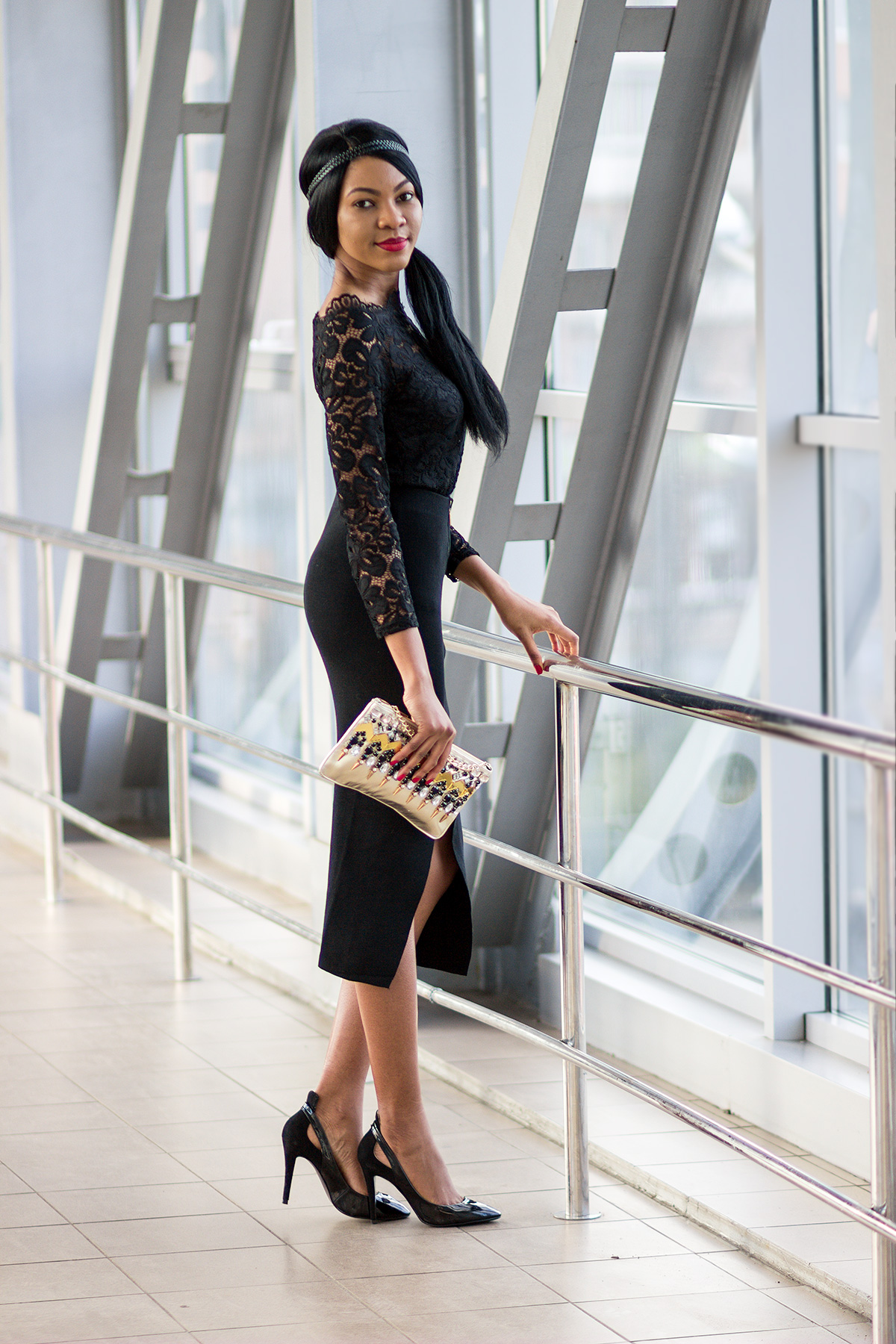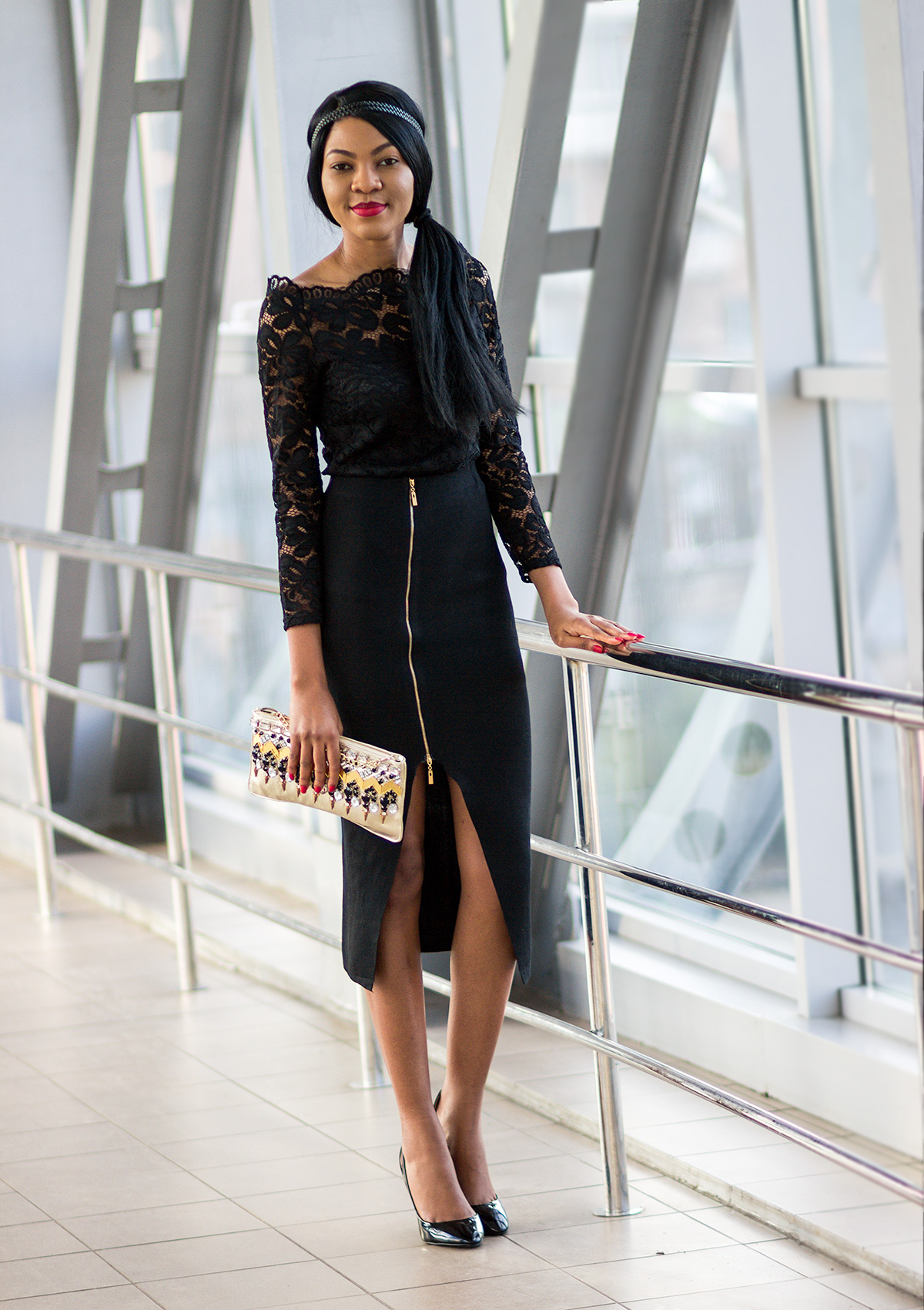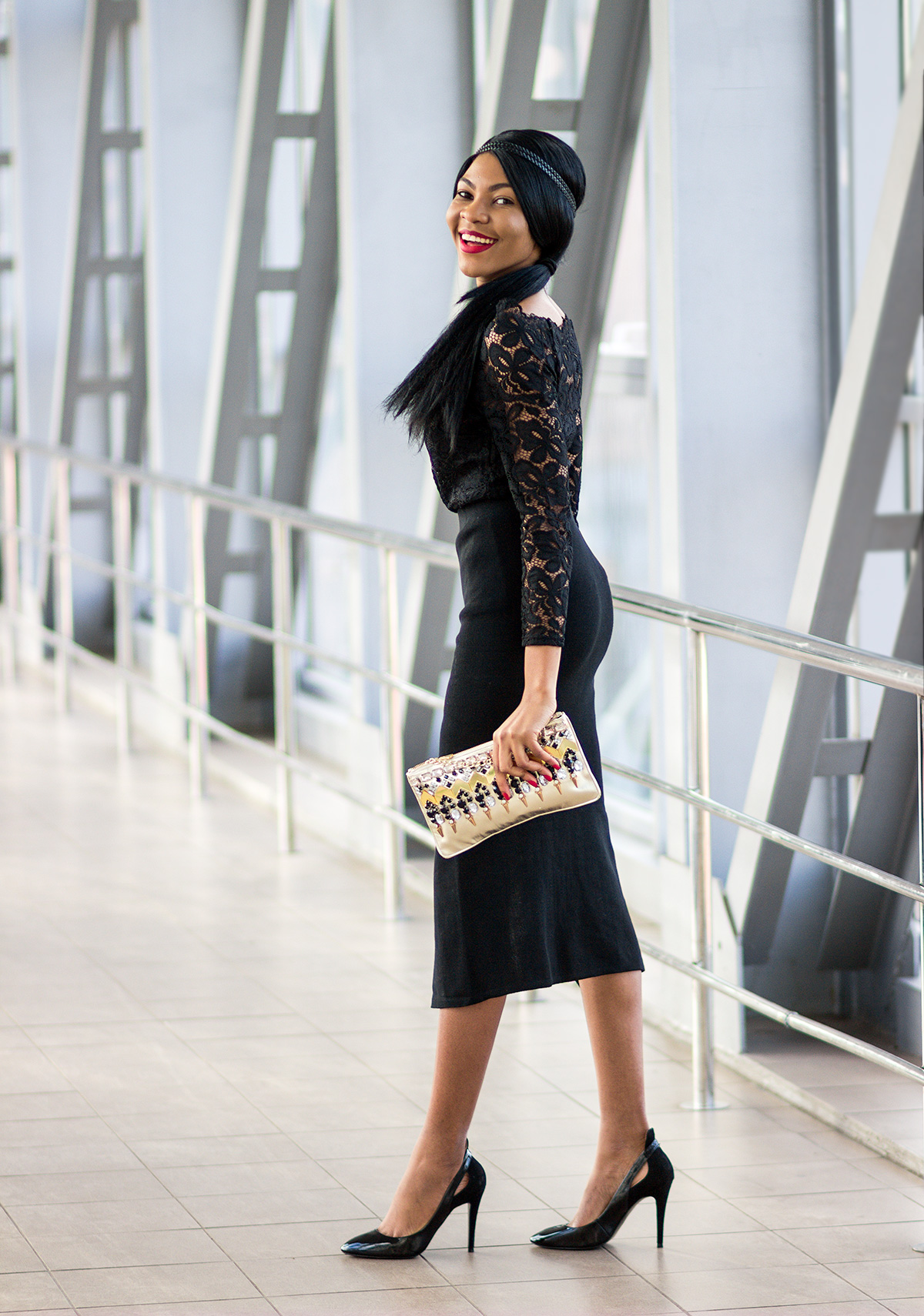 Black is and has always been one of my favorite colors and i can wear all black outfits all year and totally love my looks. I added a little sparkle by using my gold embellished bag. So, what do you think of the look?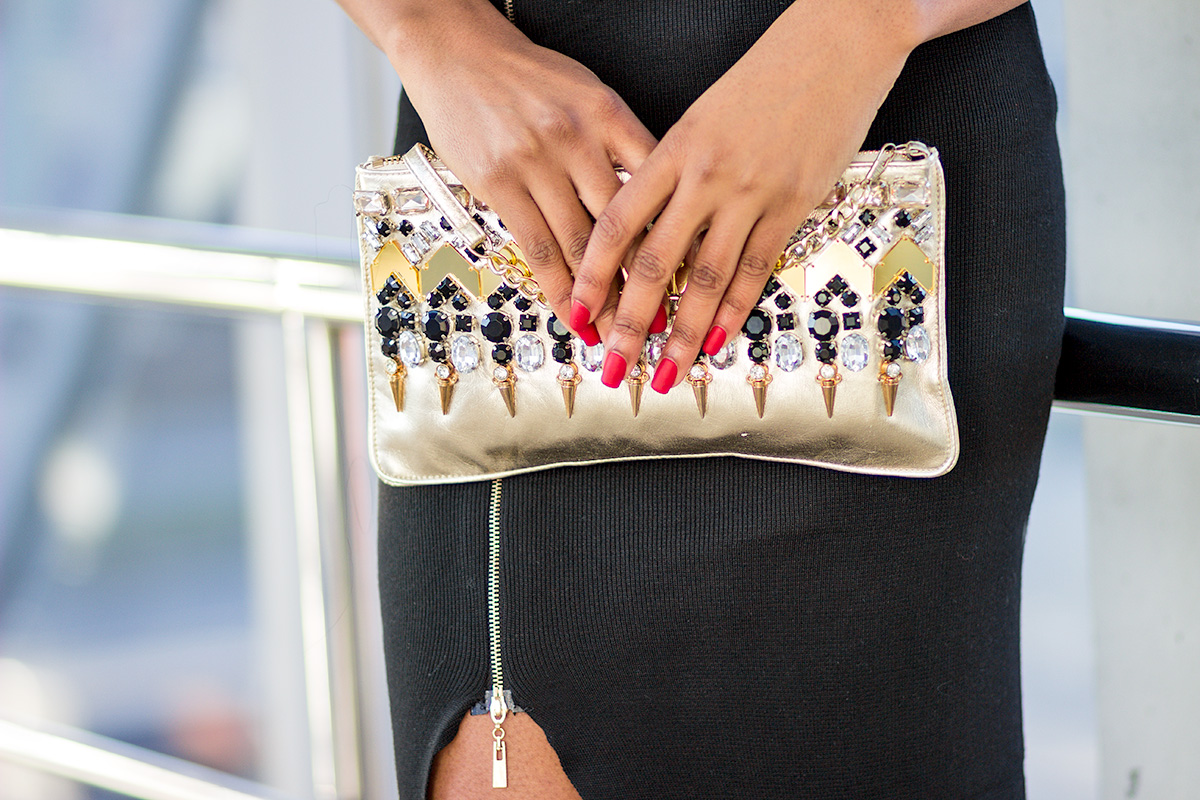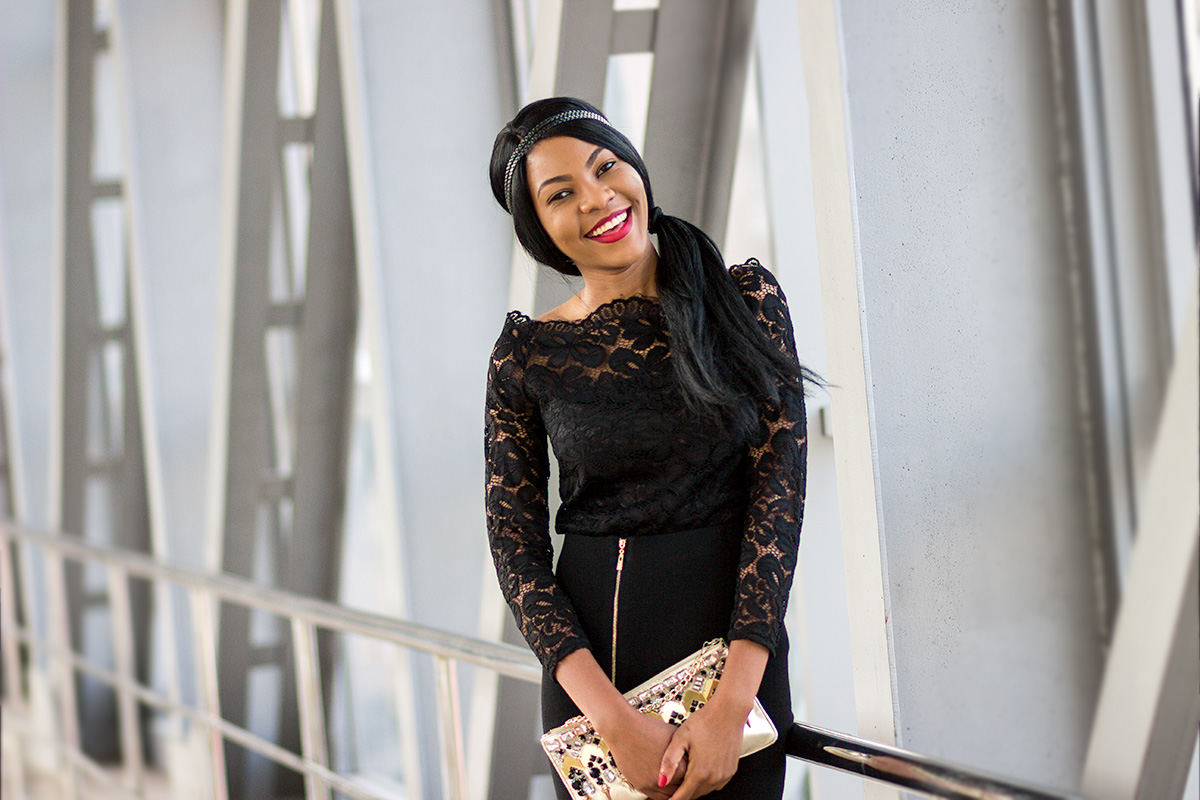 Wearing: Top c/o Dressin || Romwe Skirt || River Island Clutch (love this and this) || Zara Heels (similar with eyelet design) || Claire's Plaited Head Band
*Photos taken by EmmyShotz
Thanks for stopping by as always
xx!
Keep Up With All My Blog Posts