'Tis the season for gifts and celebration again, why not give something useful this season. This gift guide I've put together for Christmas 2015 will guide you if you're still contemplating on what to get that loved one this season. Some people don't need occasions or seasons to give gifts while some people make it a habit or tradition to give gifts on occasions or seasons, which ever side you are on, there's always something for everyone, remember my last gift guide?

A gift doesn't have to be a truckload, there is no point getting someone a truckload of things they don't need, even though they would always be appreciated. Personally, I believe gifts should be thoughtful, something that someone actually needs and wants, a simple selfie stick or selfie kit for the selfie addict is a useful gift because they'll actually use it. That friend that is a gadget junkie who is always almost on their phones and tablets all the time and always has to lug around an extension to charge them would appreciate a small fancy charging port that can fit up to 4 devices. That loved one that loves mirror photos just so that they can show off their phone cases would love phone cases like this selfie phone case and this glam phone case.  If you have a couple of more bucks to spend you can get a photography addict some fancy camera like this lomography fisheye gold camera and a music lover who never leaves the house without their headphones this Frends rose gold headphones (spoiler alert: this would totally match my phone but who is listening anyways 🙂 )

That one person who can't decide on the color of wristwatch to wear would appreciate this
interchangeable multi strap watch
, I bet we all know someone who would never leave the house without having their eyebrows on fleek, this
professional brow kit
is definitely for them. A stylista like me would definitely love accessories that come in unusual shapes like this
globe-shaped bag
and don't forget the
stylish cat eye sunnies
.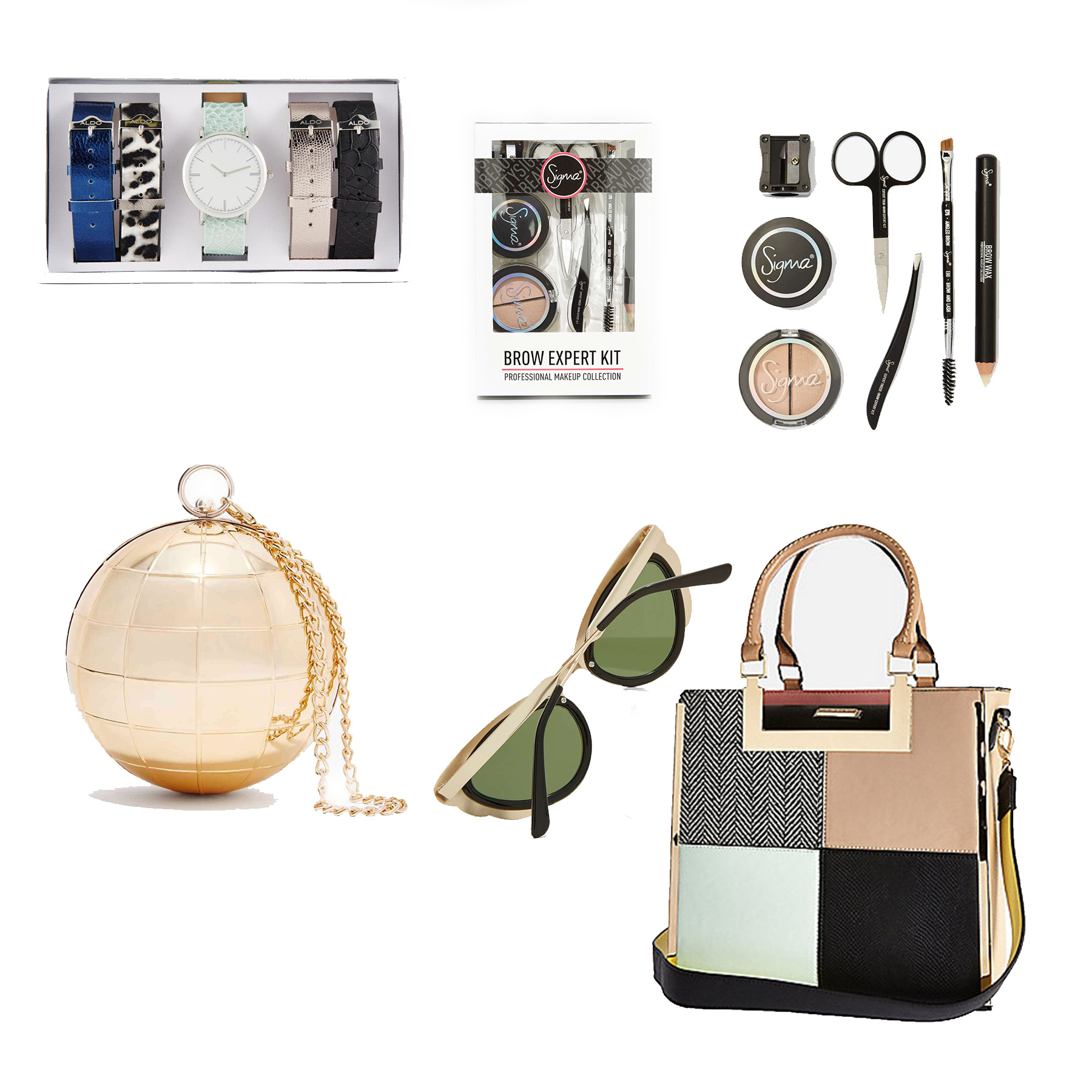 That friend who has issues selecting one colored handbag can start off with a
multi-colored handbag
.
There's always the Christmas-themed gifts. I bet we all have that one person who goes crazy on decorations and all things holiday related that even goes out of their way to wear holiday costumes and clothes. You can make her
Mrs Santa Claus
this Christmas or
Santa's favorite brunette
perhaps.
  Since it's cold season, you can get jumpers like
this
and
this
for warmth.
You can always get some fancy clothes, be it a
cape jacket
, some fancy
lace bra top
with matching
pyjama shorts
, a lovely
poncho
or
casual top with inscription
, a gift would always be appreciated.
Who doesn't love a gorgeous
printed maxi dress
or a beautiful
colorful geometric scarf
?
So how's your gift shopping going?
Thanks for stopping by as always.
Have a lovely weekend.
xx!
Keep Up With All My Blog Posts