Pyjamas fashion trend has been around for a few years and still getting a lot of attention especially during fashion weeks. Each year sees a makeover and more additions. A lot of celebrities, fashionistas, style influencers and streetstylers have rocked the pyjamas fashion trend. Is this night wear trend worn outside the bedroom truly stylish or merely comfortable?
  Just a few weeks ago we discussed 7 comfortable weekend outfit ideas for lazy girls on the blog. The pyjamas fashion trend wasn't one of them but it's definitely a comfy weekend outfit idea especially for those weekends that are completely spent indoors. I can't be the only one who gets into their PJs the moment they get home regardless of what time of the day it is…am I?
  Pyjamas or pajamas (often shortened to PJs) are loose-fitting 2-piece clothing worn mostly for sleeping and sometimes lounging. They are made mostly with soft fabrics for comfort and while there are plain colored versions, majority are decorated with designs, photos or words that could mean something to the wearer. Trust the fashion world to find a way to make anything look stylish, be it a cooking apron or hazmat suit.
 Back in secondary school (high school) i used to have the cutest night wears because i lived in a boarding house all through the 6 years. With the everyday uniforms, the only things we were left to show off were our inner wears and nightwears, lol. I made sure i bought only eye-catching night wears and inner wears. I even turned it into a boarding house business to make extra pocket money (at a point, i began making more money than the actual pocket money my parents gave me back then, which was always more than enough for me..Shhhh, dont tell them that!).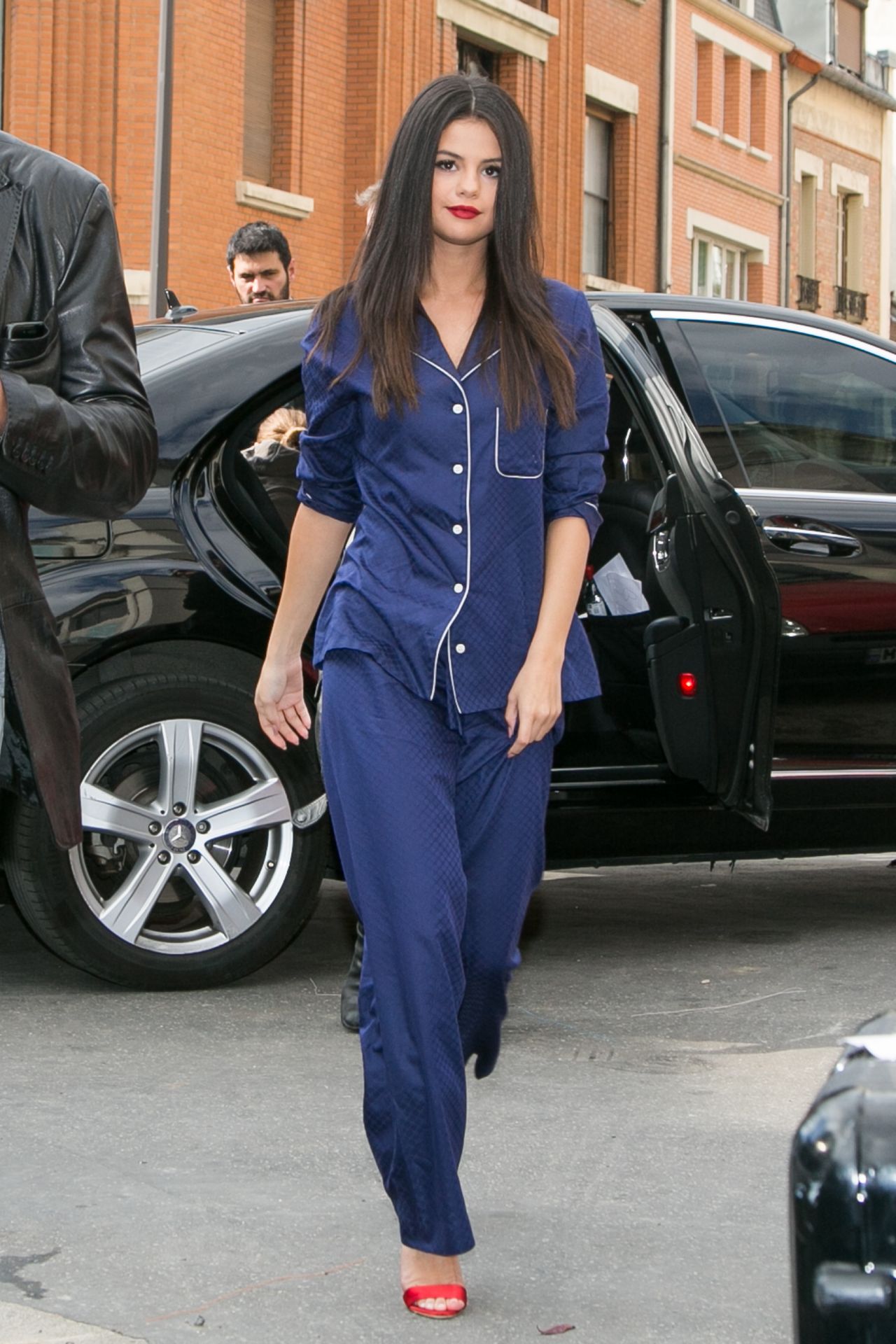 Fast-forward to 2016, the same pyjamas outfits that were once forbidden to be worn outside the boarding house quarters or at home at certain times of the day is now considered stylish and chic. I remember some days, especially Saturdays back in Nigeria when i would be so lazy to do anything or even get out of my PJs and my dad or mom would be asking me if i'm not ashamed of being seen in my PJs by midday by neighbors or visitors. (*in my local dialect – "I ka yi pyjamas gi ru o ugbu a, ihere onaghi eme gi?")
  Imagine if i get back home now as an adult and a doctor and i get all dressed up in my PJs and heels and tell them, "Okay, I'm ready, lets go". They know i love fashion and i'm always going for stylish outfits but i'm very sure they will be very surprised to see me "ready-to-go-out" in PJs. If you are Igbo or Nigerian, you would understand this scenario better. Even as recent as last year, i traveled to Kiev with a friend and bought this really cute green pyjamas trousers that looked stylish enough to be worn as wide leg pants (you probably won't even know unless i told you). She insisted they were only for sleeping and i wouldn't wear it while out with her, lol
 That brings me back to my question about the pyjamas fashion trend. Let's forget the picture perfect streetstyle pyjamas outfits for a second. Are they really stylish? I love how comfortable PJs are, honestly, some days i just want to go everywhere with them without having to worry about changing clothes (which i completely dislike). It takes a lot of energy for me to get into clothes or even test clothes at stores. Ironic, especially for someone that likes fashion. But would i wear my PJs to a proper event or gathering or even the streets? Hmmm
  The striped outfit and the paisley printed one above look like co-ord sets rather than the typical PJs, these types i can consider if i ever make up my mind about the reinvented pyjamas fashion trend worn outside the bedroom. I'm not psyched up about the ones with contrast piping.Is the pyjamas fashion trend truly stylish or merely comfortable? Click To Tweet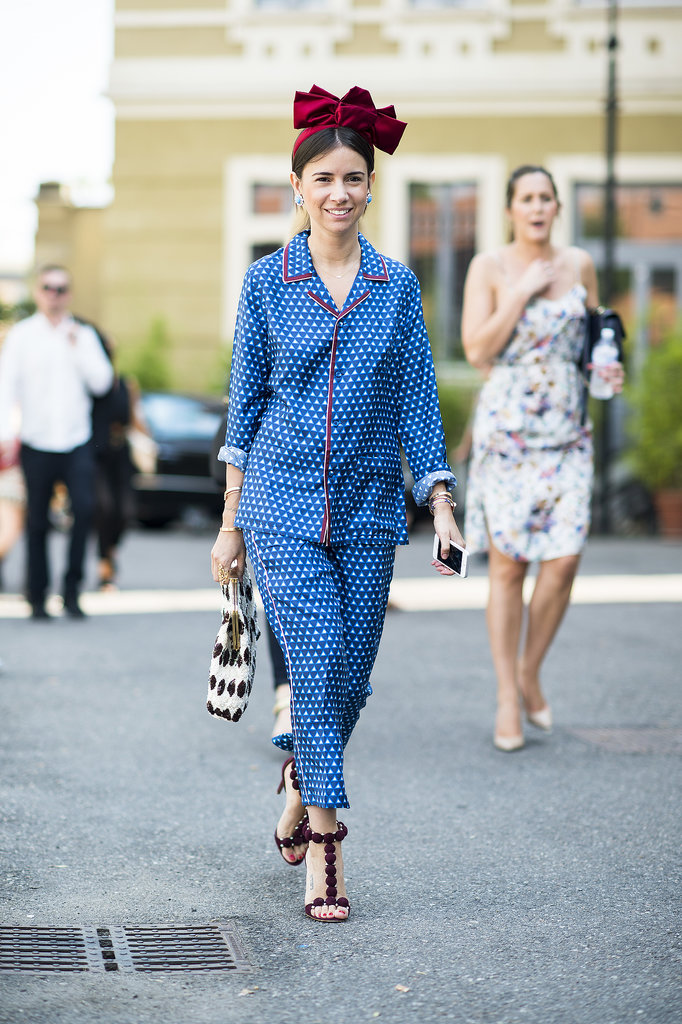 If i had a gun to my head to style the pyjamas fashion trend, i would go for the types i mentioned above or just the shirt with denim and other fabrics, what about you? Do you think pyjamas fashion trend is stylish or just comfortable?
*Images Sources: Style Lovely || Vogue || Stye Du MondeIs the pyjamas fashion trend for lazy girls only? Click To Tweet
 Shop The Pyjamas Fashion Trend
Designer Pyjamas Sets
  Thanks for stopping by as always.
Have a great weekend!
xx.
*P.s. I'm still accepting Guest Saturday posts, get in touch if you will like to contribute.
Keep Up With All My Blog Posts
*If you liked this post, you will like….
       Other discussions on the blog right now!