This leather look jogger pants outfit was what i wore to Holi yesterday. This is my second Holi post on the blog, if you missed it or you don't know about the spring festival, read this holi post. If i can't be at coachella, i got holi for consolation!
This year, i wore black all through for different reasons. I don't like my t-shirt from months ago c/o Dealsale that much, it doesn't feel or look like a good quality material, i chose it because of the printed words of inspiration on it which was already disintegrating when i received it. The festival was a great opportunity to wear it, knowing that if it got permanent stains, i wouldn't be bothered. I thought of having to scrub off colors from my jeans after the festival, so i chose my leather look jogger pants c/o Newchic instead.
As for the hat, a great option to cover more parts of my hair from the colors. Taking off colors from that isn't a task that i'm interested in either. My flat shoes which you have already seen in this festival inspired outfit and this work style pinafore look was ideal too because it's very easy to wipe. That was how i came about this leather look jogger pants outfit!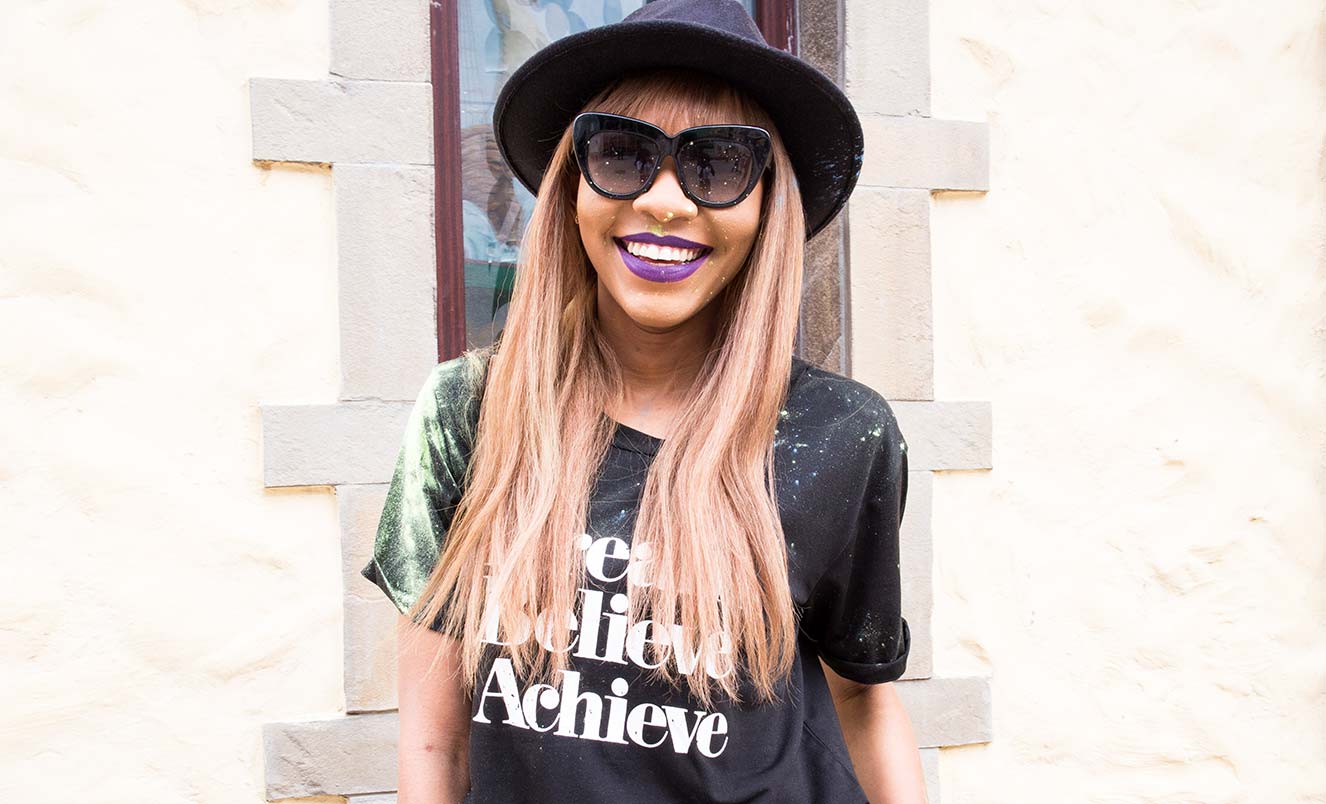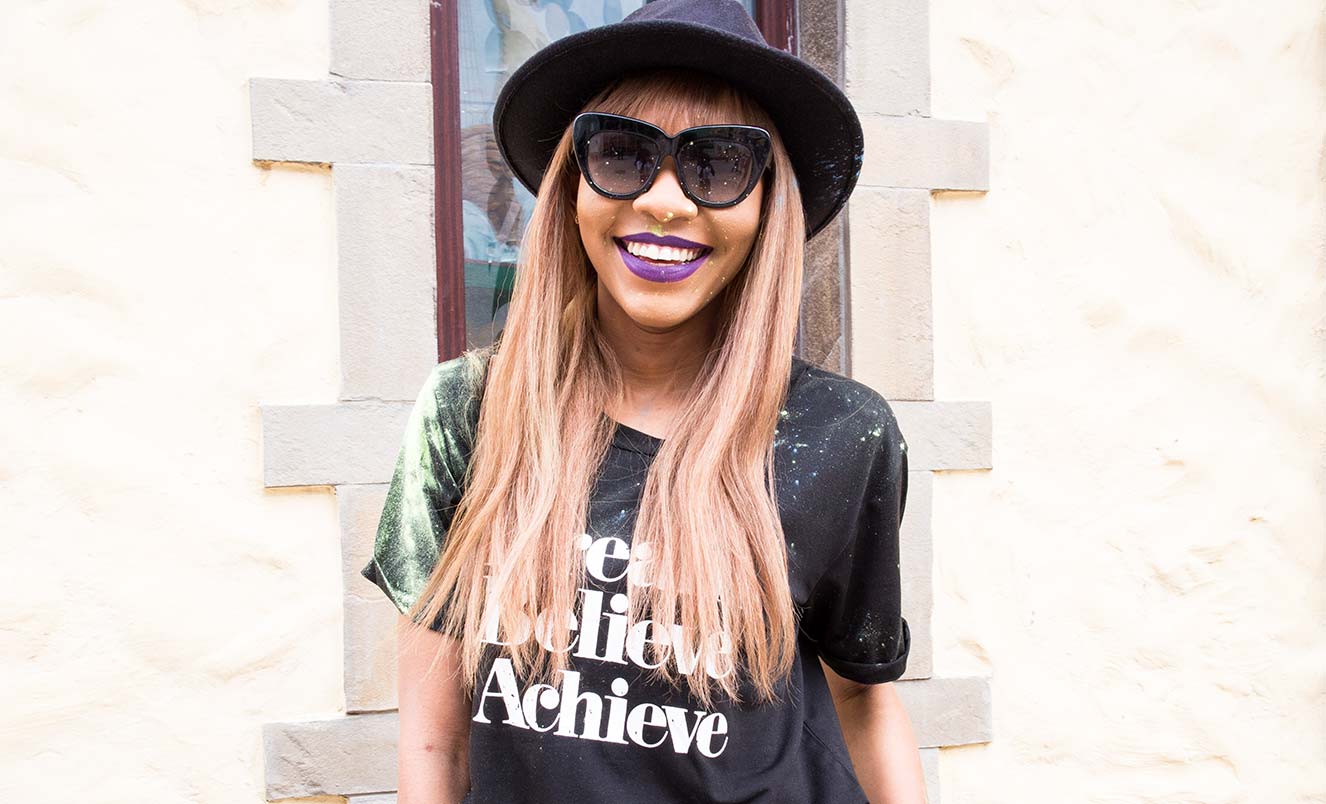 I wore my sunnies to protect my very sensitive eyes from the colors and other stuffs in the air around the park. It didn't stop people from pouring colors all over my face but it reduced the amount that got in my eyes by about 90%. You can't enjoy the festival without playing with colors or having colors poured and rubbed all over you by total strangers. It's called festival of love and sharing is part of love afterall, lol.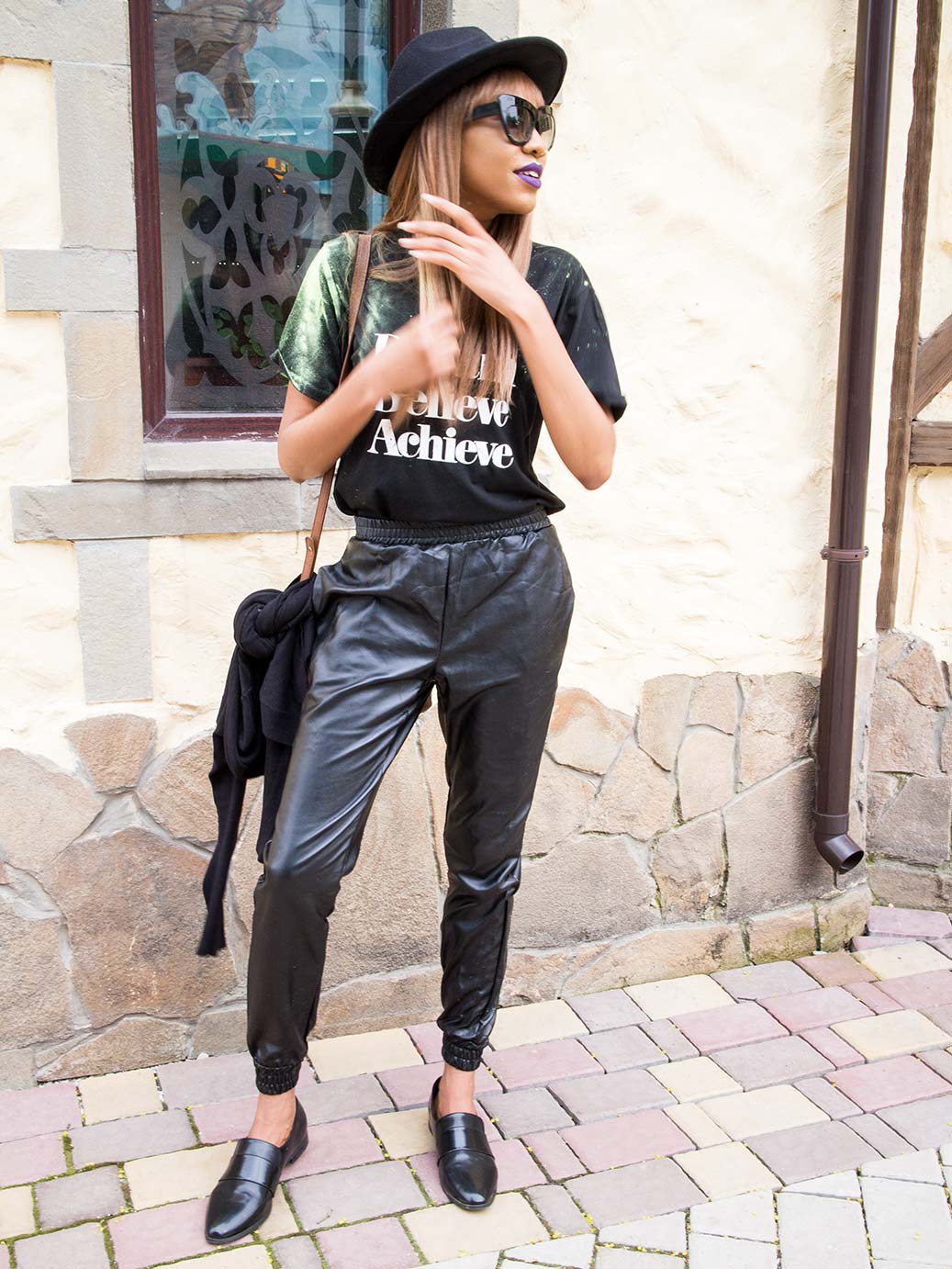 This is the first time i'm wearing jogger pants and leather pants too. It's not the most comfortable material for jogger pants but it served it's purpose (easy cleaning, lol). This leather look jogger pants outfit made me a bit stiff in these photos because most of the poses with it had to be with my hands in my pockets or with raised legs to get nice enough poses. How do people that wear jogger pants outfits a lot do it? Do you just go with that one pose that suits all?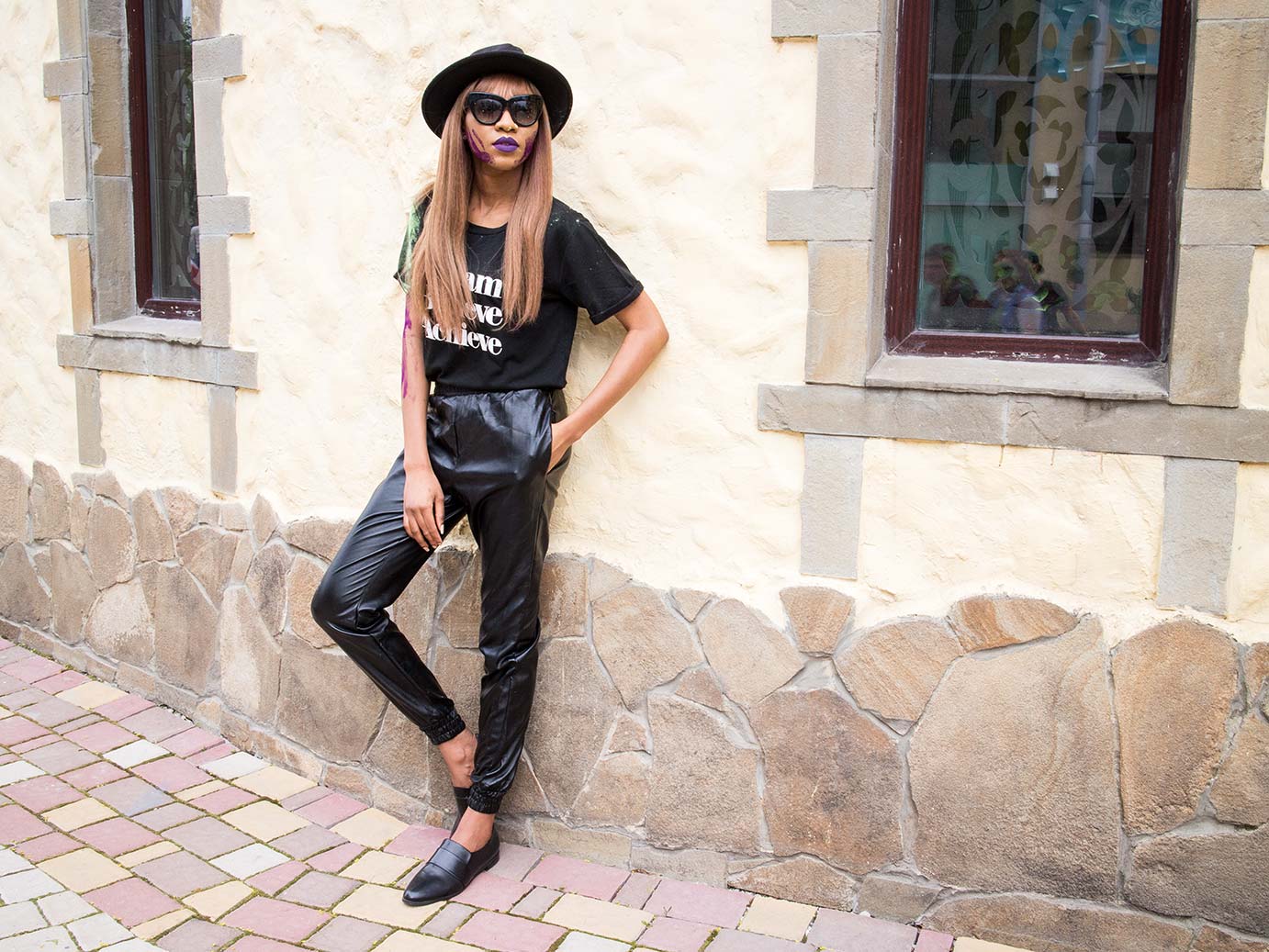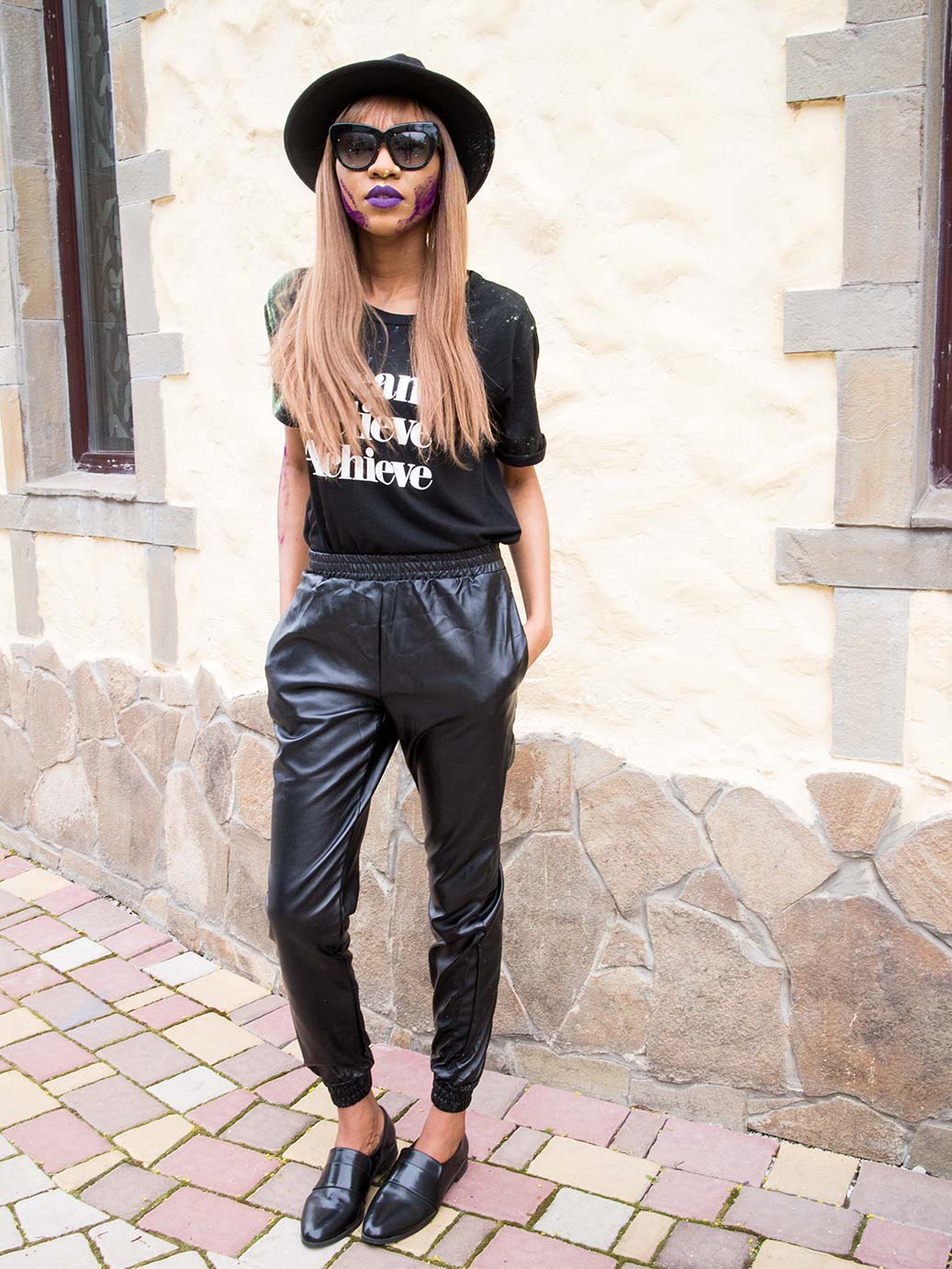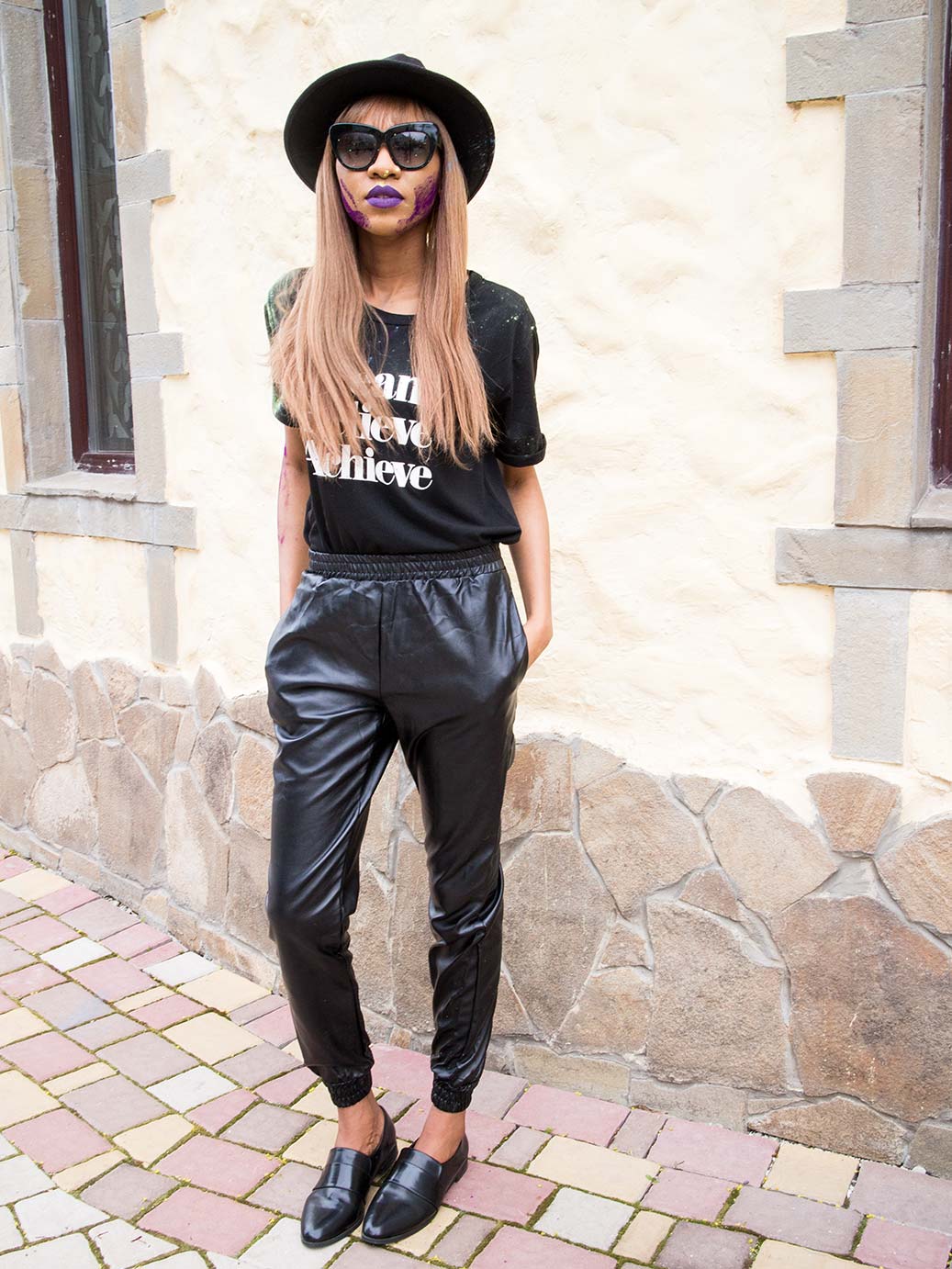 Get the look: Tshirt (lots available in different colors and styles on Etsy , also similar in grey)|| Jogger Pants (love this Nike and Asos Versions) || Flat Shoes (also love these and these) || Hat || Sunglasses
How would you style a leather look jogger pants outfit if you were to wear one to a festival or casual event?
Thanks for stopping by as always
xx!
*P.s. I'm still accepting Guest Saturday posts, get in touch if you will like to contribute.
Keep Up With All My Blog Posts