It's officially the first day of Fall/Autumn and this season's fall outfits won't be complete without Velvet shoes. The Velvet trend has manifested in different forms this year but Velvet shoes remain the most popular amongst fashion lovers.
  From Velvet slingback sandals, Velvet sneakers to Velvet thigh high boots, we've seen them all especially during Autumn/Fall 2015 and 2016 fashion weeks.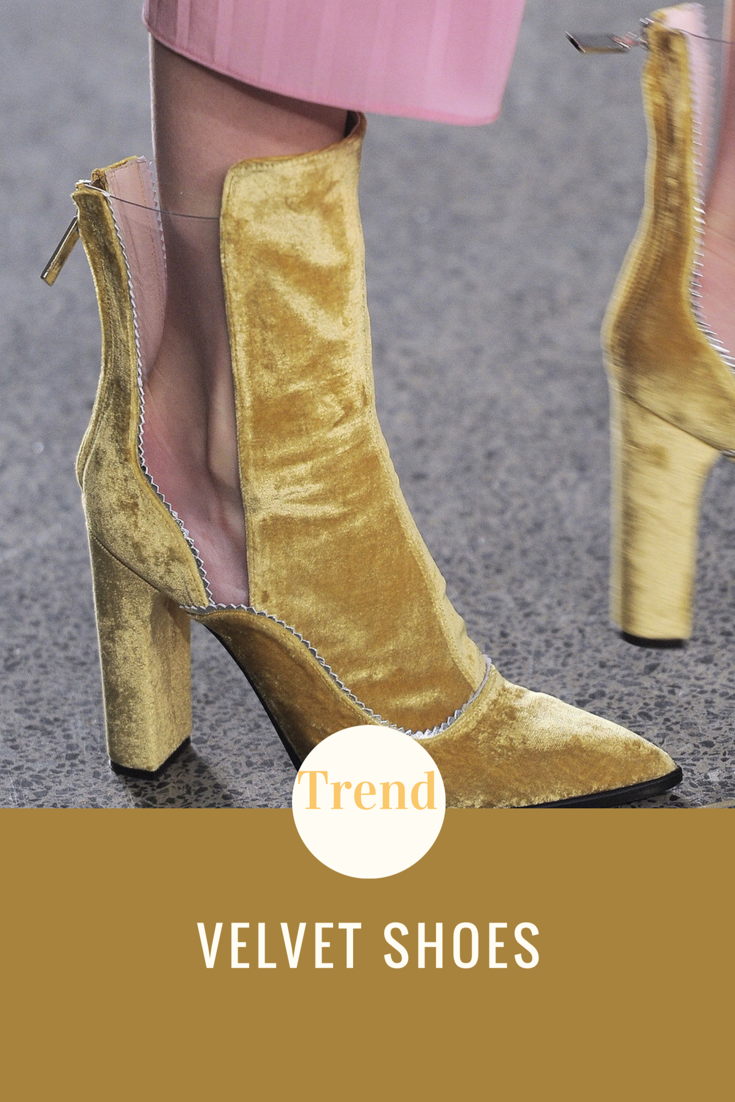 I like that there are different styles to choose from even though there seems to be a lot of Velvet ankle boots. For those of us currently living in the tropics, we can opt for Velvet barely there sandals, Velvet chunky heels, Velvet loafers or Velvet pumps.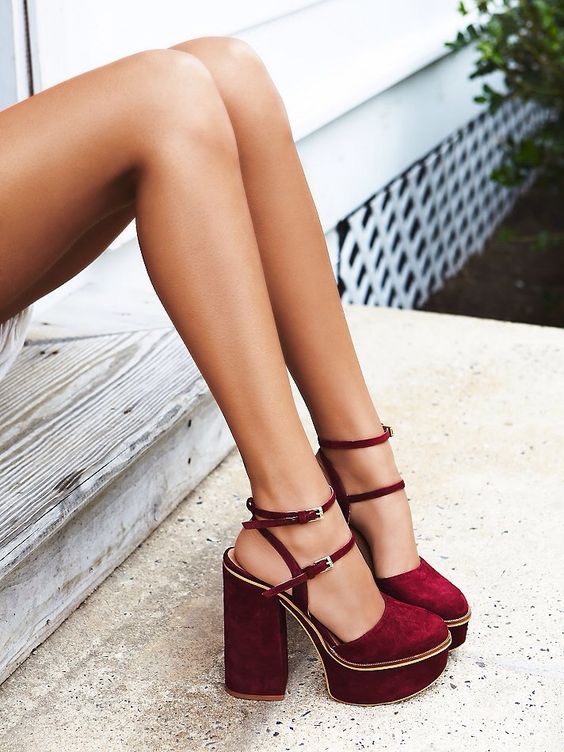 Velvet is a key trend this year and it's best worn in a rich tone for example, these embroidered burgundy Velvet shoes and these red velvet flat shoes. You can also go bolder with designs and make a statement in leopard print Velvet shoes or floral print Velvet shoes.
  If bold colors and designs aren't your thing but you'll love to try out this shoe trend, a pair of Velvet boots with leather combination or dark colored heels like this black Velvet sandals might be just what you need.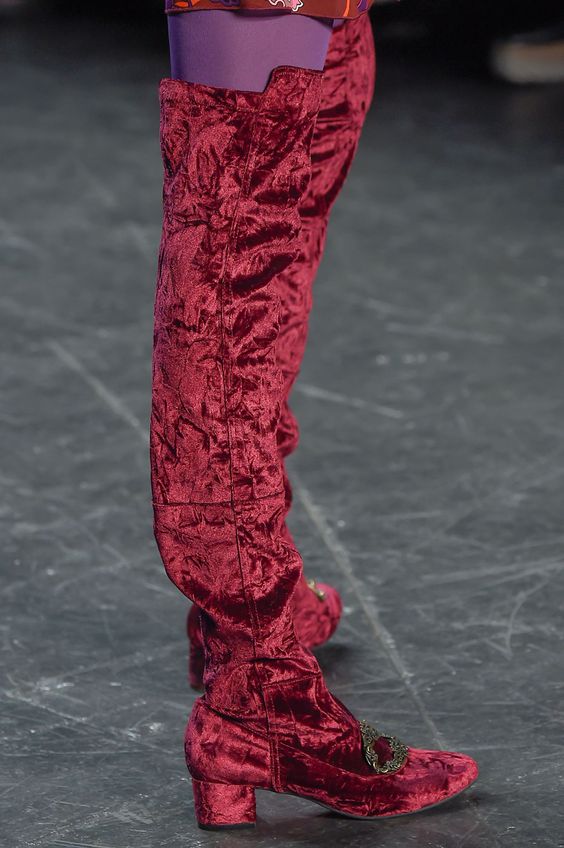 For the detail-obsessed shoe lover, having the right amount of details to stand out is key and that's what I love most about this emerald braided Velvet sandals. If buckles are too old-fashioned for you, fear not, there are Velvet shoes with tie-leg fastening too.
  There are also flat Velvet boots and low heeled Velvet shoes for those of you that aren't into heels or those that simply prefer stylish lower heels for their day-to-day activities. Whichever band you play for, be rest assured that there are Velvet shoes for you if you're really loving the shoe trend.These are the #shoes your stylish outfits are missing! Click To Tweet
  While the price tag of some of the really cute Velvet shoes aren't exactly budget-friendly, there's a good chance you would find a pair in your price range in your favorite store.
  The Velvet shoe trend is so popular this season that they are in every store right now. If you look closely, you'll find ones that look a million bucks but cost less including Velvet over the knee boots less than $100.
Shop Velvet Shoes From Online Stores
  What do you think about the Velvet shoe trend? Is Velvet a fabric you like on footwears? Let me know your thoughts in the comments! You need these shoes to complete your fall outfits! Click To Tweet
*Images: Vogue, Pinterest.
           More Shoe Trends You'll Like
*Update* this post was selected for IFB's links a la mode, below are other featured posts.
Links à la Mode, September 29th
Keep Up With All Blog Posts