If you haven't heard about Vitamin C serums or benefits of Vitamin C on skin, then you must be living under a rock. One of the most popular vitamin C serums for face is the OST original pure vitamin C20 serum. It's more popular among Korean skincare users as it's one of the most popular and widely used vitamin C serums.
  There are a lot of vitamin C serums for face made by other brands besides the Korean versions. Some popular ones non-Korean skincare enthusiasts use are Paula's Choice Resist C15 Super Booster, Kiehl's powerful-strength line-reducing concentrate, Algenist genuis ultimate anti-aging vitamin c+ serum and more. If you have been paying attention to the ingredients of your skincare products, then you have most likely come across vitamin C in at least one.
  Vitamin C is one of the key ingredients for most anti-aging products. If you are above 25 and already using anti-aging skincare products, vitamin C wont be new to you. If you haven't used any vitamin C product for your skin before, you might be wondering how vitamin C would help your skin. Let me break it down for you.
Benefits Of Using Vitamin C Serum On Skin
Vitamin C is an Antioxidant. It serves as a free radical fighter thereby neutralizing and creating a barrier against the effect of most free radicals (oxygen, sun, pollution,etc) we really have no control over. It's potent antioxidant property is responsible for reversing premature aging and reducing age spots. Other antioxidants to try in skincare are pomegranate extract, grape seed extract and rice.
It stimulates collagen production.  As we all know, with age, collagen production reduces and slows down. The added collagen boost from vitamin C fights wrinkles and ensures even skin tone and texture.
Vitamin c has natural brightening property when used in higher concentration. This is especially great for people with age spots, sun burns, under eye dark circles and other forms of hyper-pigmentation.
It can reduce inflammation and fasten wound healing.
Vitamin C boosts skin's ability to defend against UV rays and also aids sunscreens to be more effective.
   Some people are lazy with skincare routines and often wonder why they need so much products and time for their skin. Well, if you were blessed with great skin that doesn't require particular diet and skincare regimens to maintain, thank your God.  If you weren't and wondering why you need a serum in your skincare regimen instead of just your regular face cream, I've got answers for you.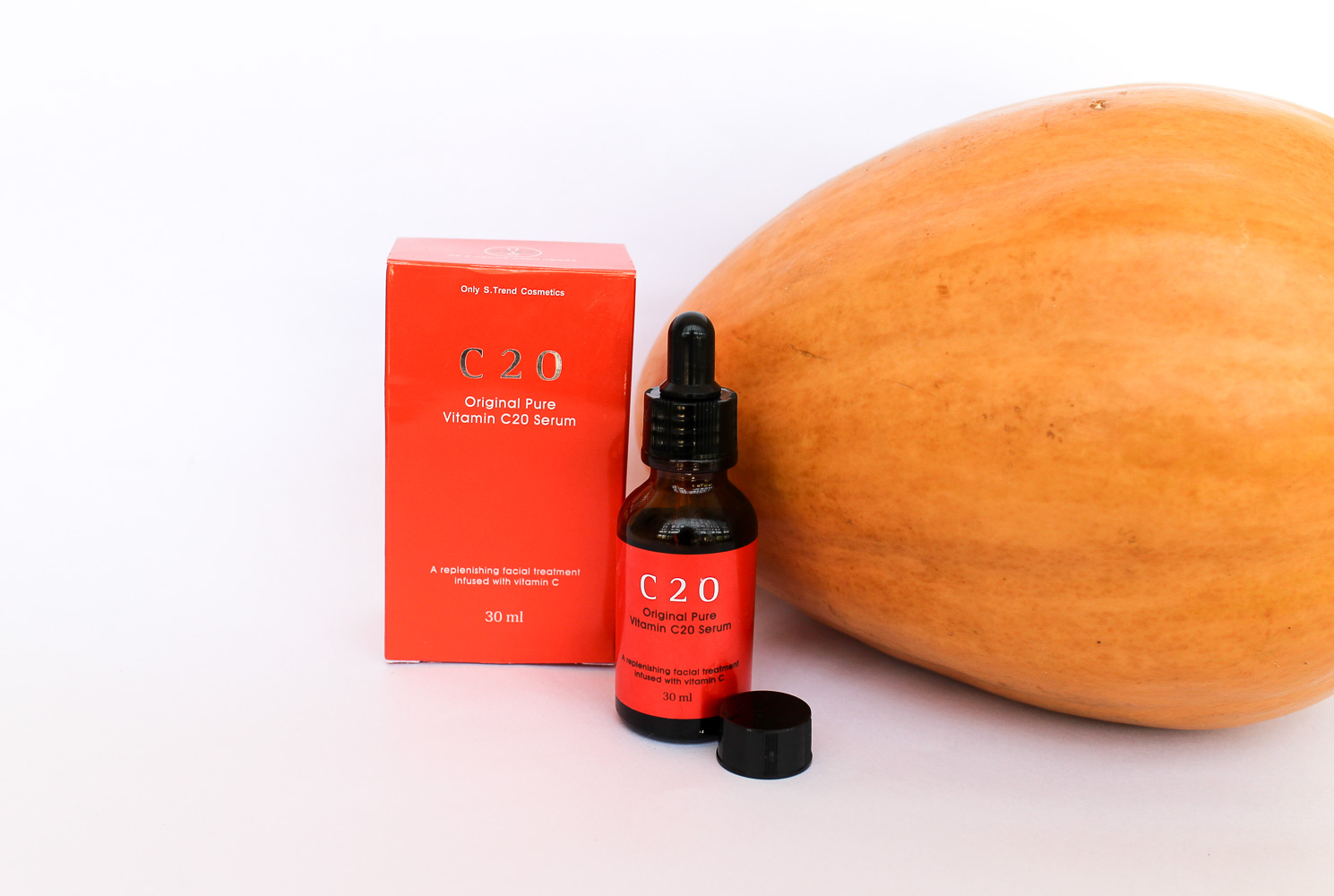 Face Serum Benefits
 Lightweight: Serums are lightweight liquids containing higher concentrations of active ingredients that are capable of penetrating deep into the skin to address skin problems.
 Targeted Skin Benefits: Unlike general moisturizers, face serums and serums in general are usually targeted at specific skin concerns. So, if you need to tackle wrinkles or acne or premature aging and age spots, you simply buy a serum for that.
 Rapid Absorption: the ability of serums to absorb rapidly and penetrate deep into the skin is a big plus compared to other products with larger molecules.
 Faster Result: All the above benefits of serums lead to faster results. If you need to address a skin concern and get results asap, a serum is your best bet.
  You might be feeling left out at this moment if you're yet to incorporate a vitamin C serum into your skincare regimen. Don't be! this was me few months ago too just before i started using OST original pure vitamin C20 serum. It is my 2nd face serum and i did a lot of research before i picked it because serums are always pricier than regular moisturizers.
  What facilitated my interest in it and vitamin C serums in general was my ill-health earlier in the year which led to a bad drug reaction on my face. I couldn't find Mizon AHA 8% serum (*reviewed) online and mine was almost finished then. So, i was searching for an alternative serum for hyper-pigmentation and scars. After reading a thousand and one reviews, i decided to give the OST original pure vitamin C20 serum a try.
  Fast forward to 8 months later, i'm already on my second bottle of this OST original pure vitamin C20 serum. This review would have been earlier because i bought it some weeks before my updated korean products for 2016. Somehow, i disposed the first bottle before i remembered that i didn't take photos for the blog review. Now to the actual review of the vitamin C serum for face.
OST Original Pure Vitamin C20 Serum Review
Ingredients

Packaging

Effect

Availability

Price
Summary
I absolutely love this vitamin C serum! I'll keep repurchasing.
 Ingredients: It claims to contain 100% vitamin C not derivatives. The active form of vitamin C in it is Ascorbic acid. This is the form of vitamin C commonly used and also the most researched when it comes to skincare. Some of the other ingredients have been flagged on Cosdna as possible irritants. Check all the ingredients and breakdown on Cosdna to be sure it will be suitable for your skin.
 Packaging: Just like the Mizon AHA serum, it comes with a dropper and packed in a dark colored bottle as you can see in the photos. This is perfect as one of the disadvantages of Vitamin C serums other than their price tag is their instability and ability to degrade fast after oxidation.
 Effect: It claims to fix skin tone, exfoliate, remove blackhead and control pores. I'm one of the lucky ones with this OST original pure vitamin C20 serum, some people have reported excessive dryness, irritation of skin and lack of visible results. I have only positive results with it. Brighter, even skin tone, less visible pores and clearer face with less breakouts.
 Availability: It is available on most Korean online stores that sell Korean skincare products, Amazon and Ebay and on my online store for Nigerian residents.
 Price: While it costs way lesser than most vitamin C serums from other parts of the world, it can be slightly more expensive than the average moisturizer depending on the store you buy from. Note that it is only 30ml.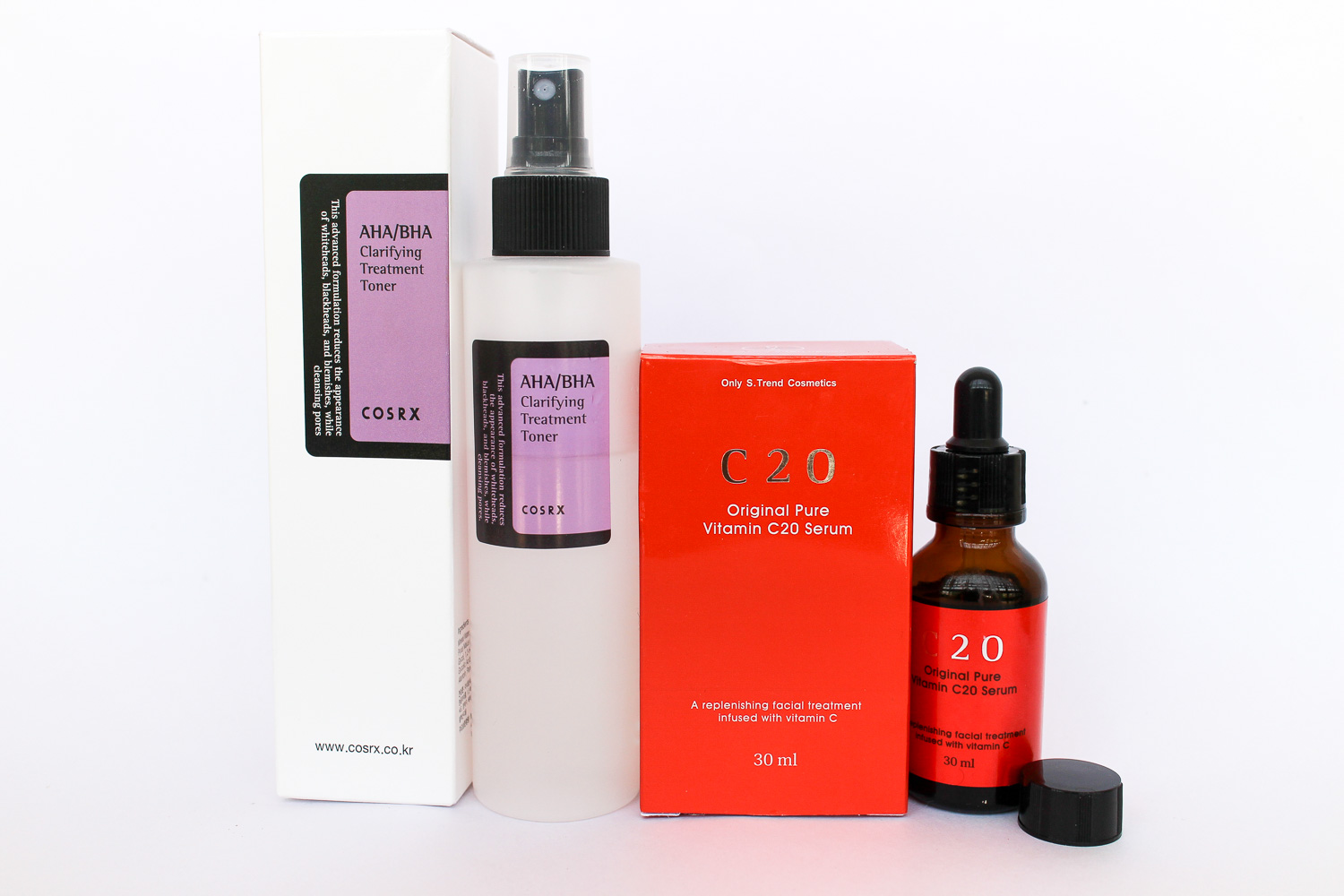 How To Use OST original pure vitamin C20 serum
  You should use the OST original pure vitamin C20 serum or any other active after washing/cleansing your face before any other product that may prevent them from penetrating the skin. I currently use it after my current clarifying toner pictured above with it.
 You should wait for 20-30 minutes before using any other product. Those with sensitive skin are advised to wait for up to 15 minutes after washing their face before using this product to avoid irritation. I have sensitive skin, i don't wait and I've never had a reaction.
 It might be drying so its best to follow up with your moisturizer after the 30 minutes wait time.
You don't have to use it daily if there are no skin concerns you are specifically addressing. You can skip some days in a week depending on how your skin reacts to Actives to avoid irritation.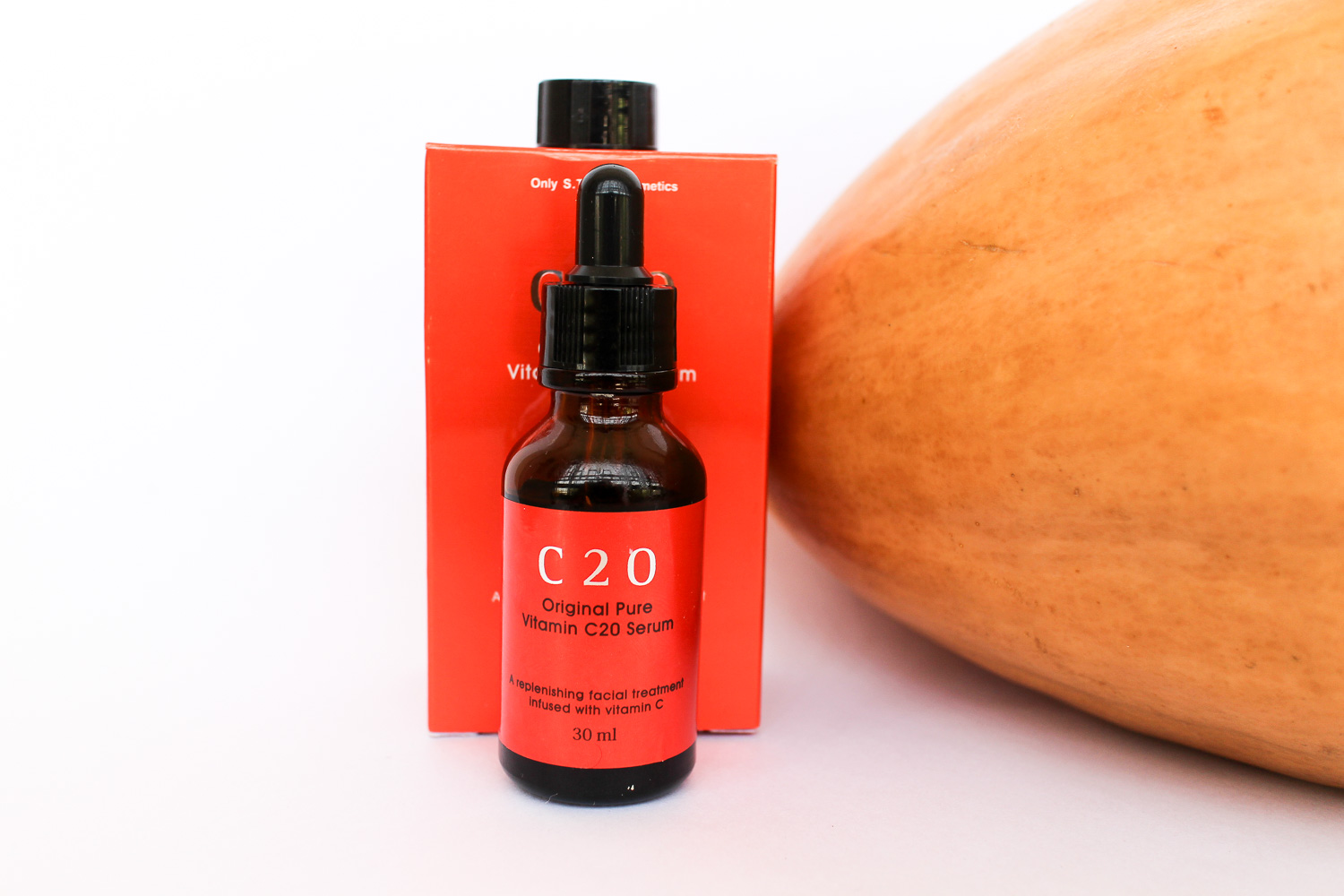 Cons of Vitamin C Serum 
Oxidizes and degrades easily when exposed to air and sunlight hence the need for dark and opaque bottles and higher concentration to get visible results.
Stings when applied to open skin like a popped zit.
Pricey for a 30ml bottle.
Has to be stored in a refrigerator or a cool and dark place.
Might not produce any result if not properly formulated or if in low concentration.
Where to buy OST original pure vitamin C20 serum: Jolse (where i bought my current bottle delivered to Nigeria with other items within a week) | Amazon | Ebay |
Shop More Vitamin C Serums Online
The added collagen boost from vitamin C face serums fight wrinkles and ensures even skin tone.
Click To Tweet
Have you used vitamin C serum for your face before? What other serums do you currently use for your face? Share in the comments.
Have a great day and don't forget to check out my shop if you're in Nigeria!
xx.
Keep Up With All Blog Posts