The title of this post says red lace dress outfit but my red lace dress isn't exactly a dress. I'll let you guess for a while. Continue reading to the end of the post to find out, don't skip to the middle or the end to find out, i'll definitely know!
  So, this was my outfit to my induction into the Medical and Dental Council of Nigeria held yesterday (November 8, 2016). The induction was held at the Nigerian Airforce (NAF) conference center at Kado, Abuja. A venue that was too small for all 499 of us and our guests. Even after paying thousands of naira (more than 5 times the amount Nigerian medical graduates pay) they couldn't even offer us common water or at least produce the certificates with quality material and professional looking fonts.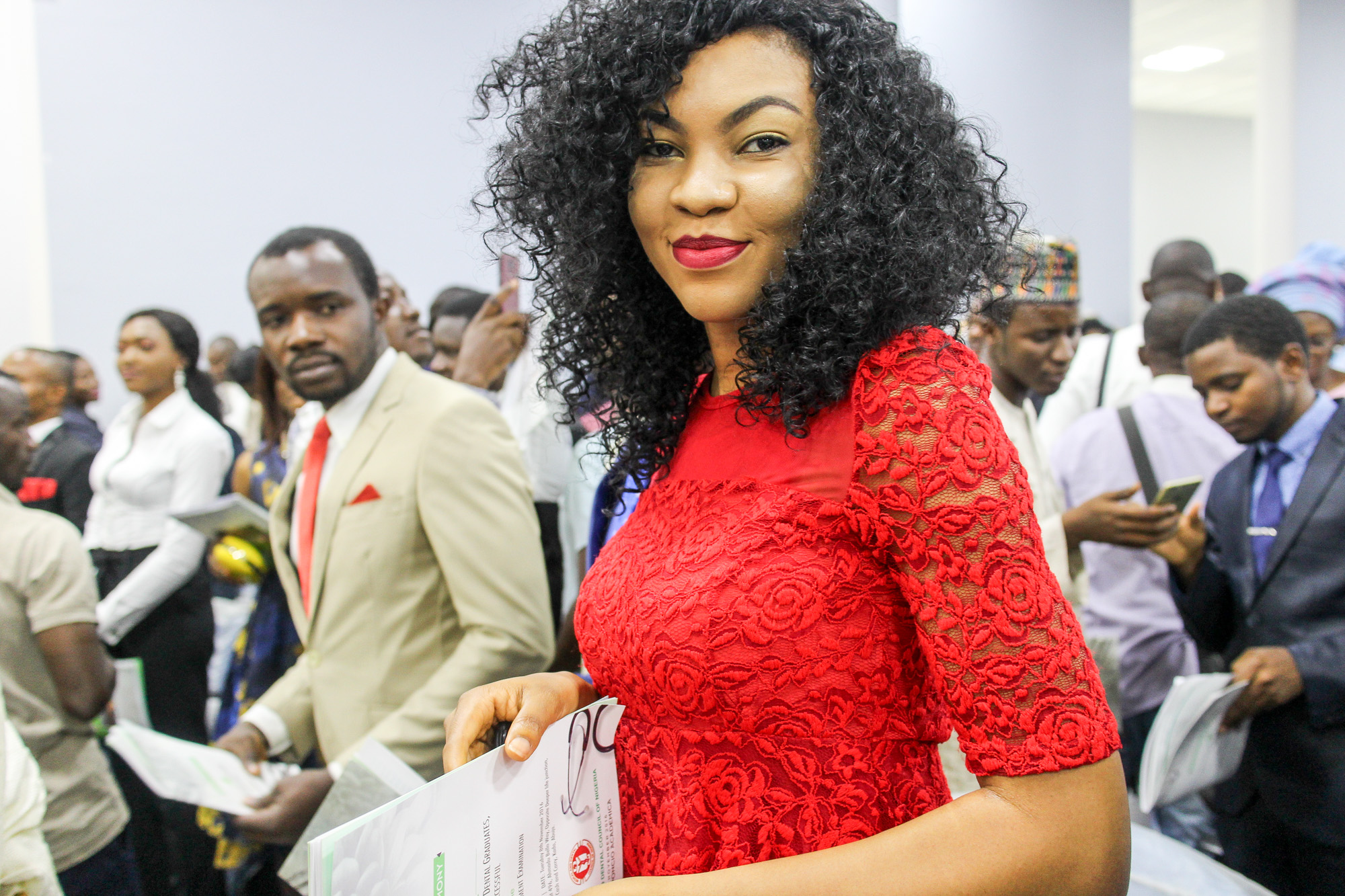 Anyways, i'm glad i got to collect and see the quality of certificates they gave us after having to sit through the speeches and meeting friends.  If they had given us earlier, i would have probably left early and i wouldn't have been able to have a great time and see some friends and colleagues. I know its just paper but i expected more than they delivered. I've seen certificates from other boards, they look very nice, so i know a better quality than we got is very possible.
  If you've read my posts from a couple of months ago till date, you would know about my MDCN exam at Zaria, Kaduna state where we all had to live for a few months to enable us prepare for the exam in a Nigerian hospital setting. The induction was for successful candidates. Now, we are eligible to practice medicine in Nigeria but must undergo a compulsory year of internship and another year of youth service.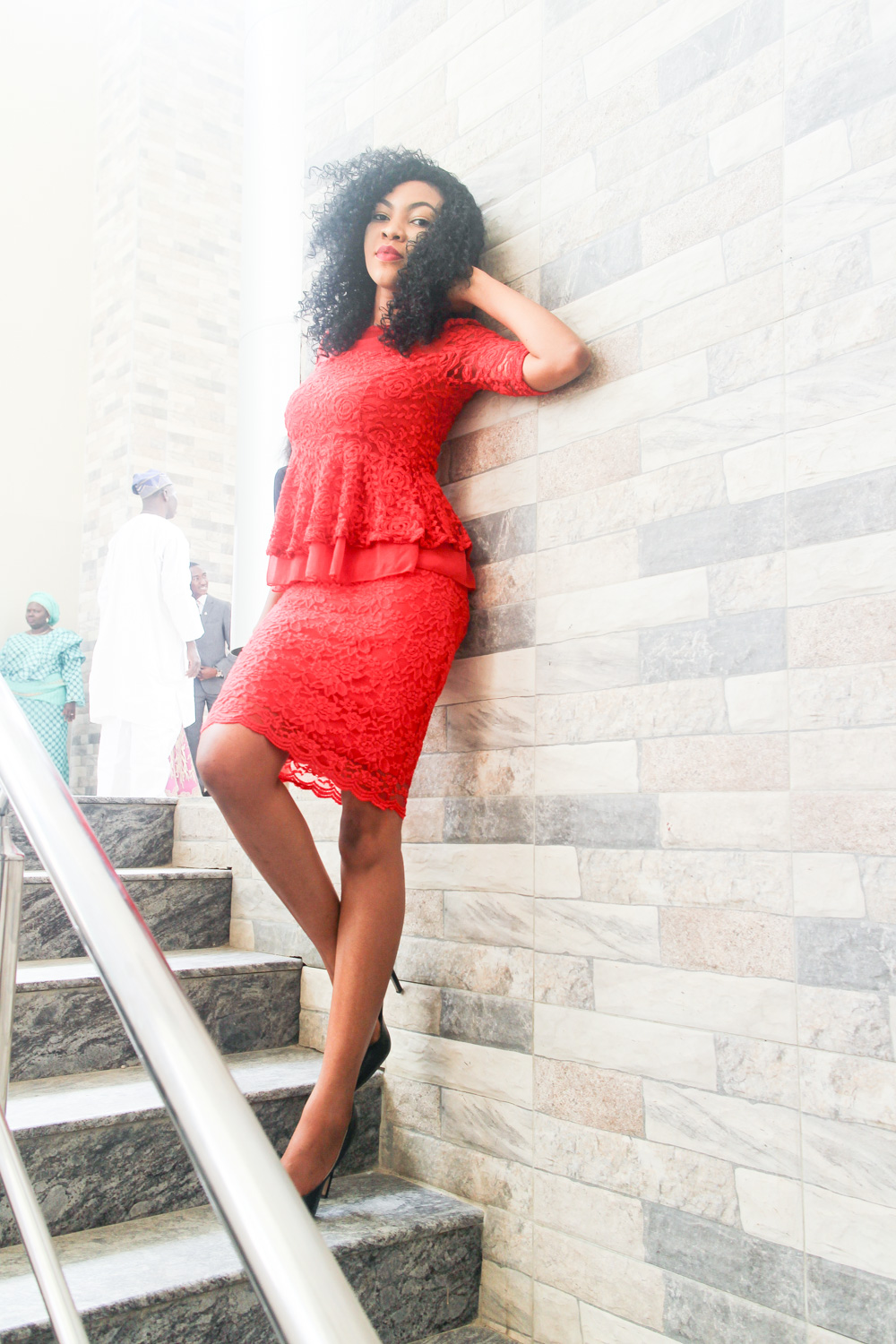 Back to my red lace dress outfit which i'm guessing is the main reason you are reading this post in the first place. Confession time: the actual dress is under, same dress i wore for this 2014 Christmas dinner and in this work style outfit. This isn't the first time i'm converting a short lace dress, remember this blue lace dress outfit?
  The top in this red lace dress outfit is from Shop Modavracha (clearance sale currently going on with nationwide delivery and free Abuja delivery and pickup ). While this exact red lace top is no longer available, there are a lot of other tops to choose from, like this lace insert top and this cut out back top.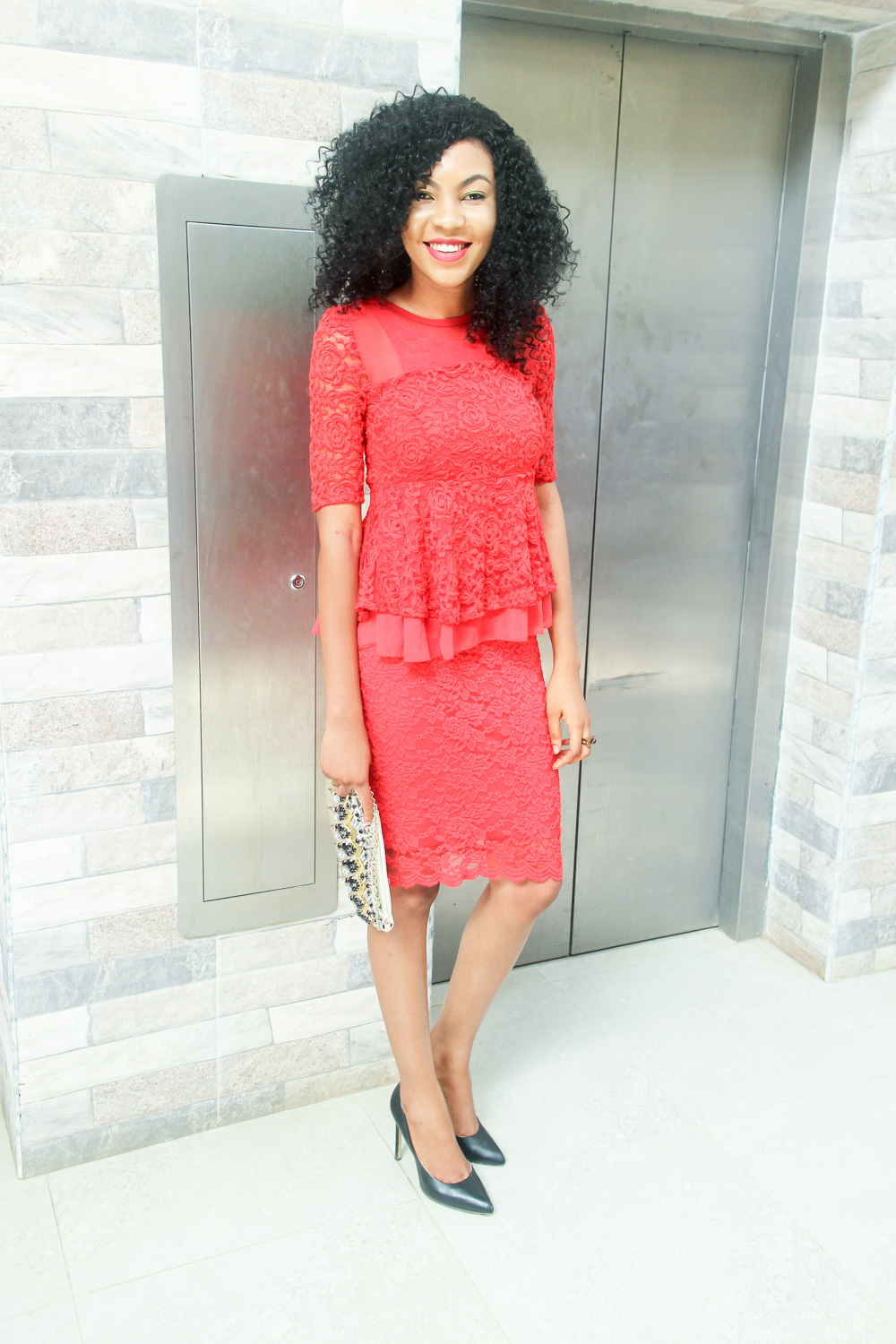 Shop Similar Red Dresses To Recreate My Red Lace Dress Outfit
 What do you think about my outfit and what have you been up to this week?
Have a great day!
xx.
Keep Up With All Blog Posts