Earlier in the week, I attended a photography class by George Okoro sponsored by MallforAfrica wearing this contrast denim on denim outfit. I wasn't sure what to wear initially but being a class, something casual seemed right. I've come to enjoy wearing mule shoes a lot and this white pair that i wore with this Iro and Buba and this Ankara flare outfit have become my current favorite.
The venue was changed last minute and the new venue was somewhere i hadn't been to before, i didn't know how far i would have to walk from where the cab would stop to the venue. The mule shoes are comfortable to walk in and a better option when i want to wear heels and still be comfortable all day. I've talked about heeled mule shoes and flat mule shoes on the blog already. They've been trending for a while.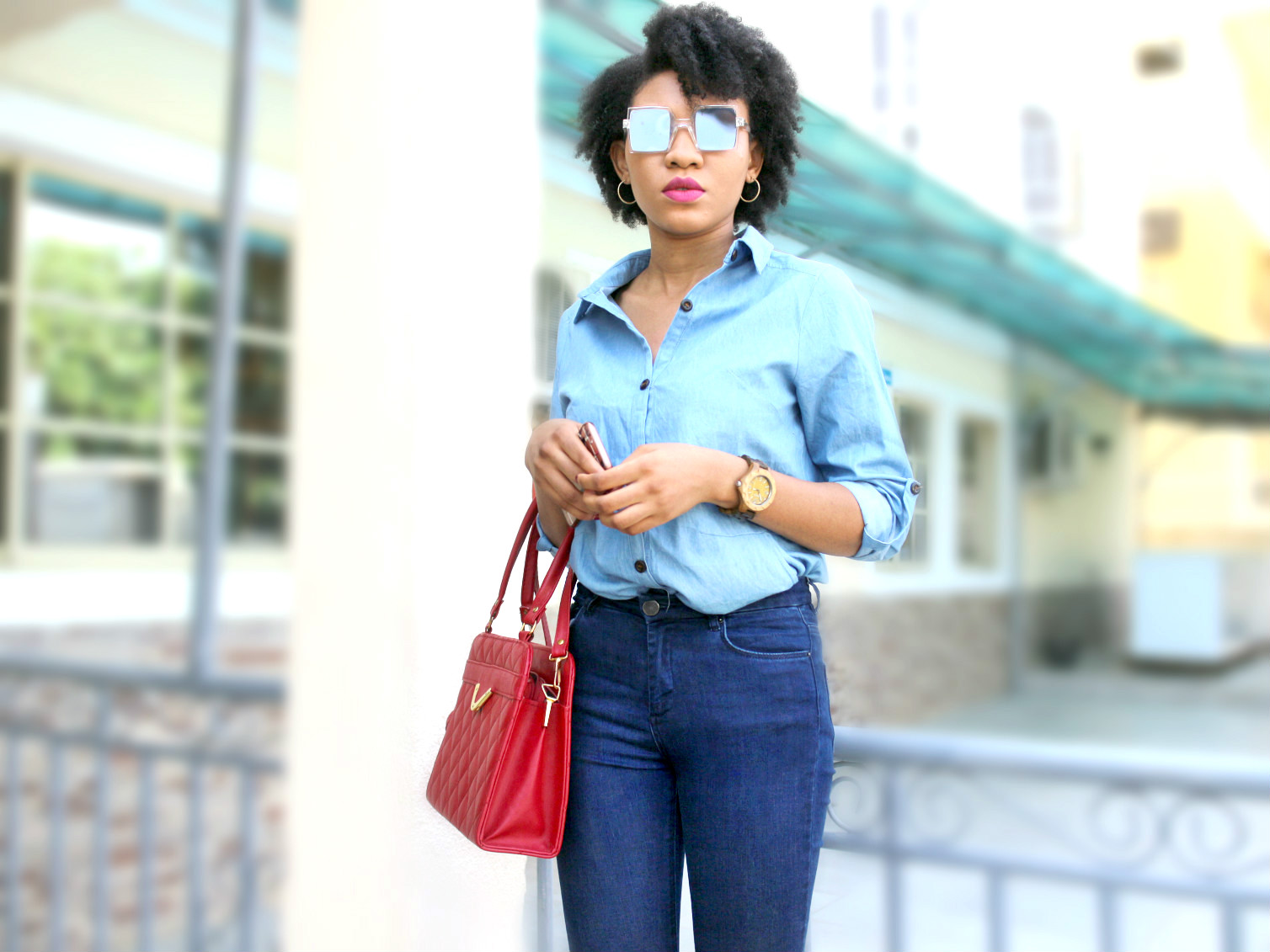 I am no stranger to denim and denim outfits, i wore a denim on denim outfit with boots and a knit outerwear already on the blog and also a denim on denim outfit with boots and a necklace on the shirt. There are also other fun ways to wear denim besides a denim on denim outfit. We all know denim is one fabric that never goes out of style.
When in doubt, wear denim! Like seriously, it solves a lot of outfit problems even if you're not a big fan of denim. It's the easiest fabric to style an outfit around. That is also one of the reasons it's one of the pieces in comfy weekend outfits for lazy girls. I get lazy to dress up sometimes, just like on the day this outfit photos were taken.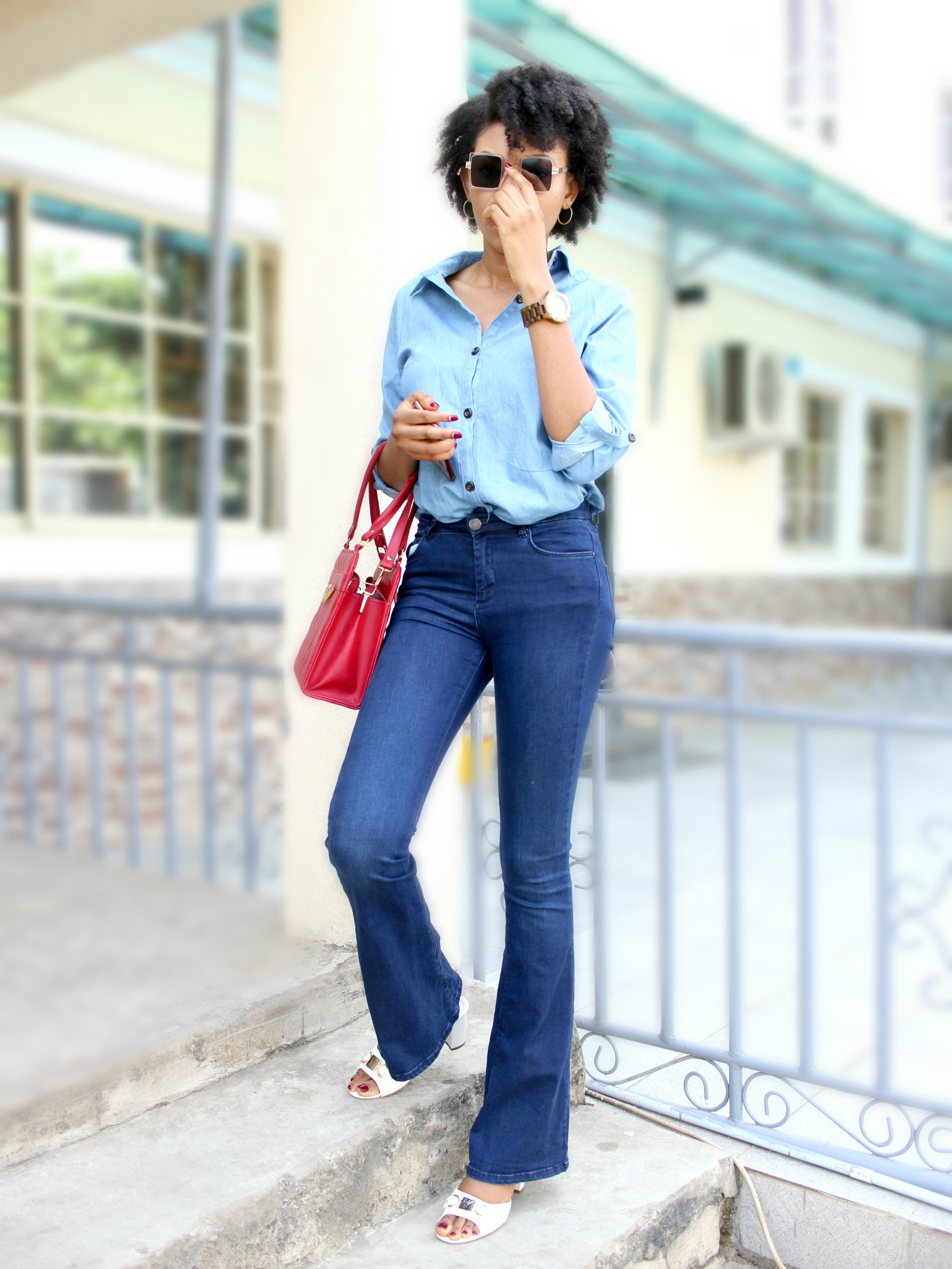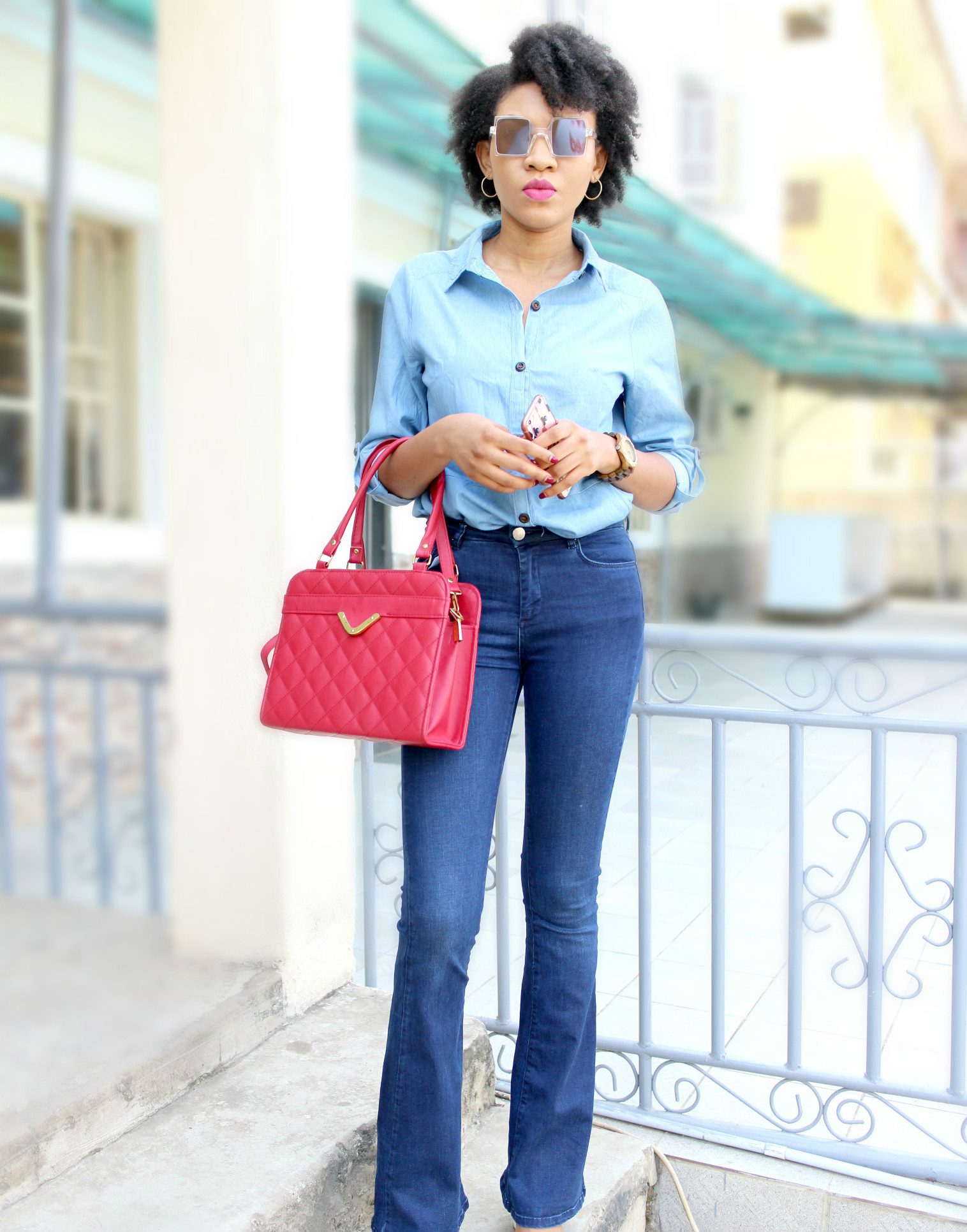 Would you still rock a denim on denim outfit? What's your go-to outfit on a lazy day?
Shop Similar Items To Items In My Denim on Denim Outfit
Have a great day and don't forget to check out my shop if you reside in Nigeria! Use code enjoy10 to get 10% off your order.
xx.
Keep Up With All Blog Posts