So, last Saturday, I went out with a couple of my colleagues. Initially, the plan was to go for some invitation-only beach party event at Jabi but up till that day, the organizers hadn't replied my emails or picked the call from the numbers on the fliers.
After making more efforts by sending them a DM via Instagram with no response still, when the time came, we passed by the venue to make enquiries. We were told they had only tables for 5, 20k and 40k naira, no other details of what that covers in terms of food, drinks and/or activities. So, we left!
1. We were less than 5 and that would have cost more than we budgeted for this outing per person.
2. I wasn't about to spend so much for an event that I had to get to the venue just to get minimal details.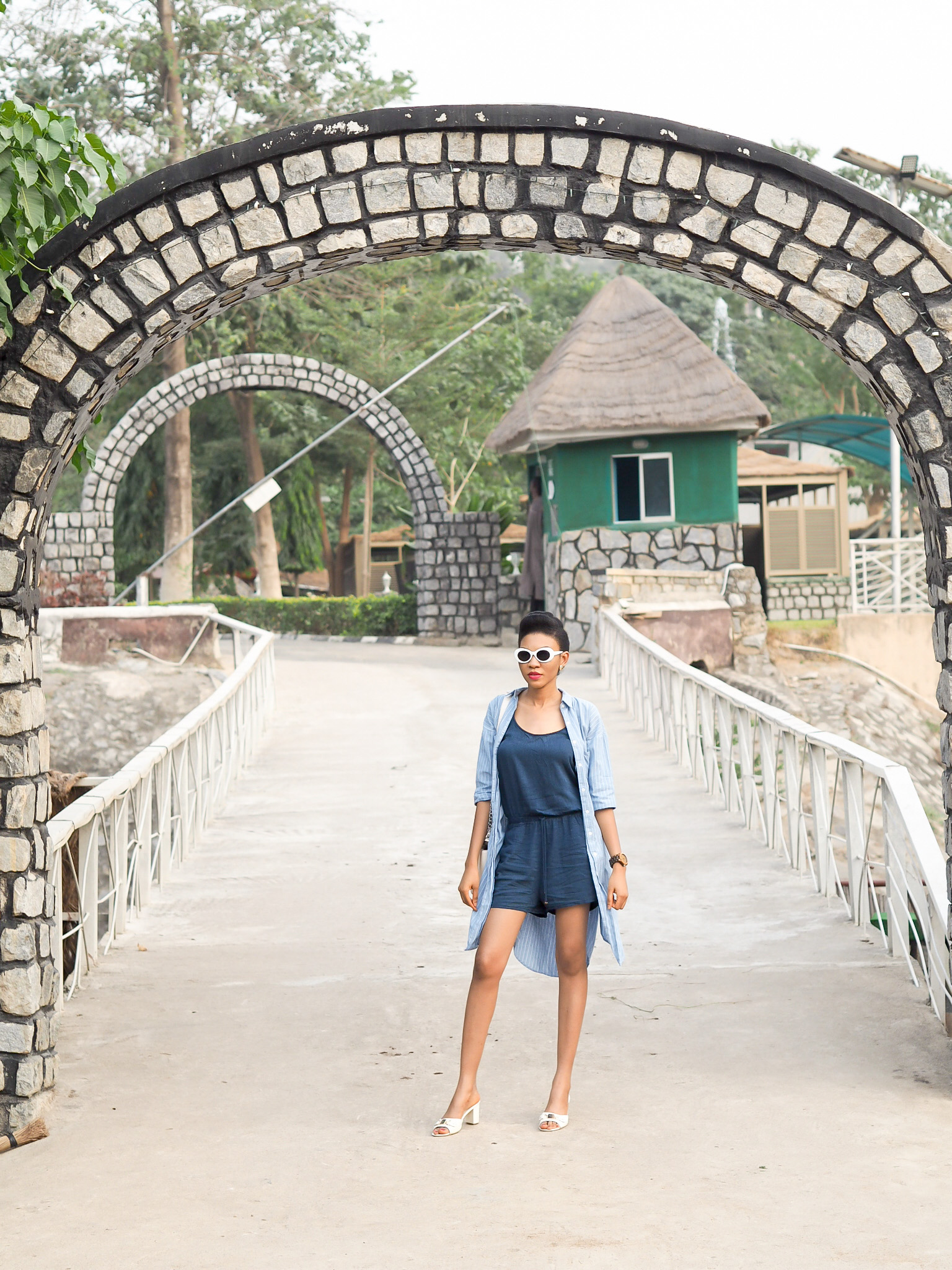 The plan was to have fun and make the most of that day as non of us was on call at the hospital. Our way of making the most of our free time away from the hospital. Actually, that's the plan for the rest of our house job days.
So, we drove down to a place I had been to last year that I thought needed more attention and upgrade. A beautiful space that could be more in the hands of the right management – BMT African garden. Even the entrance can be easily missed. It's right beside the Switzerland embassy.
The first time I visited, i wasn't asked any fee for the zoo area and we drove slowly past the houses with the animals. This time, we saw a large "No road" sign and parked accordingly. I wanted to give my colleagues a tour starting from the first place I passed on my 1st visit.
I'll really hate to see such a nice place in Abuja go to waste because of poor maintenance.
Click To Tweet
We started from the zoo area. This time, there was an entrance fee of 500 naira per person for adults I assume. I could have taken more photos but the barriers make it so difficult to get photos with the animals actually showing properly.
The first animal you will see clearly from the zoo's entrance is the Giselle. Before we got close enough, one of us made a joke, "I hope we didn't come to see goats", lol. That's because the Giselle looked that way from afar. I wore my playsuit from my visit to Ephesus, sunglasses from my birthday post and this striped shirt dress.
We made our through the remaining animals and eventually settled down at one of the eating spots at the premises. The first time I visited, they had smoothies but didn't have food or meat. They said that was because it wasn't evening yet or something like that.
This time, we came during the evening and they didn't have smoothies but had lamb and chicken suya and few drinks. I've forgotten the excuse this time. You see why I feel that place is wasting away.
There's a pool with pool side hangout spots, there's also a library although I've not been inside to see what it looks like. It's a generally nice place to hangout if you are not into crowded chilling spots.
I visited BMT African garden in #Abuja the other day and here's what I thought.
Click To Tweet
I'll really like to see them improve on their services and general maintenance of the place. I'll hate to see a place like that keep wasting because of poor maintenance.
Are there places you've been to that you felt the same way?
Shop My Look Online
Thanks for stopping by as usual, till my next post.
xx
Keep Up With All Blog Posts