It's the weekend and that means two things in fashion when it comes to outfits, fashionably casual or dressy for events. My blue and white striped jumpsuit outfit is my definition of fashionably casual this weekend. Someone else might find it dressy because of the bell sleeves and heels but I've literally been wearing this pair of clear heels like flat shoes. 
This blue and white striped jumpsuit was the same one I wore for my spa visit. I couldn't take outfit photos that day because of so many factors. When Portia first made this jumpsuit, I didn't exactly like it even though the style was my suggestion.
I felt it was too tight and made me look straight like the letter "I" but everyone said it was nice. Three months later and I couldn't fasten the zipper, I had to have the entire bottom loosened and re-sewn. I gained weight people, I gained weight! but you'll probably not notice.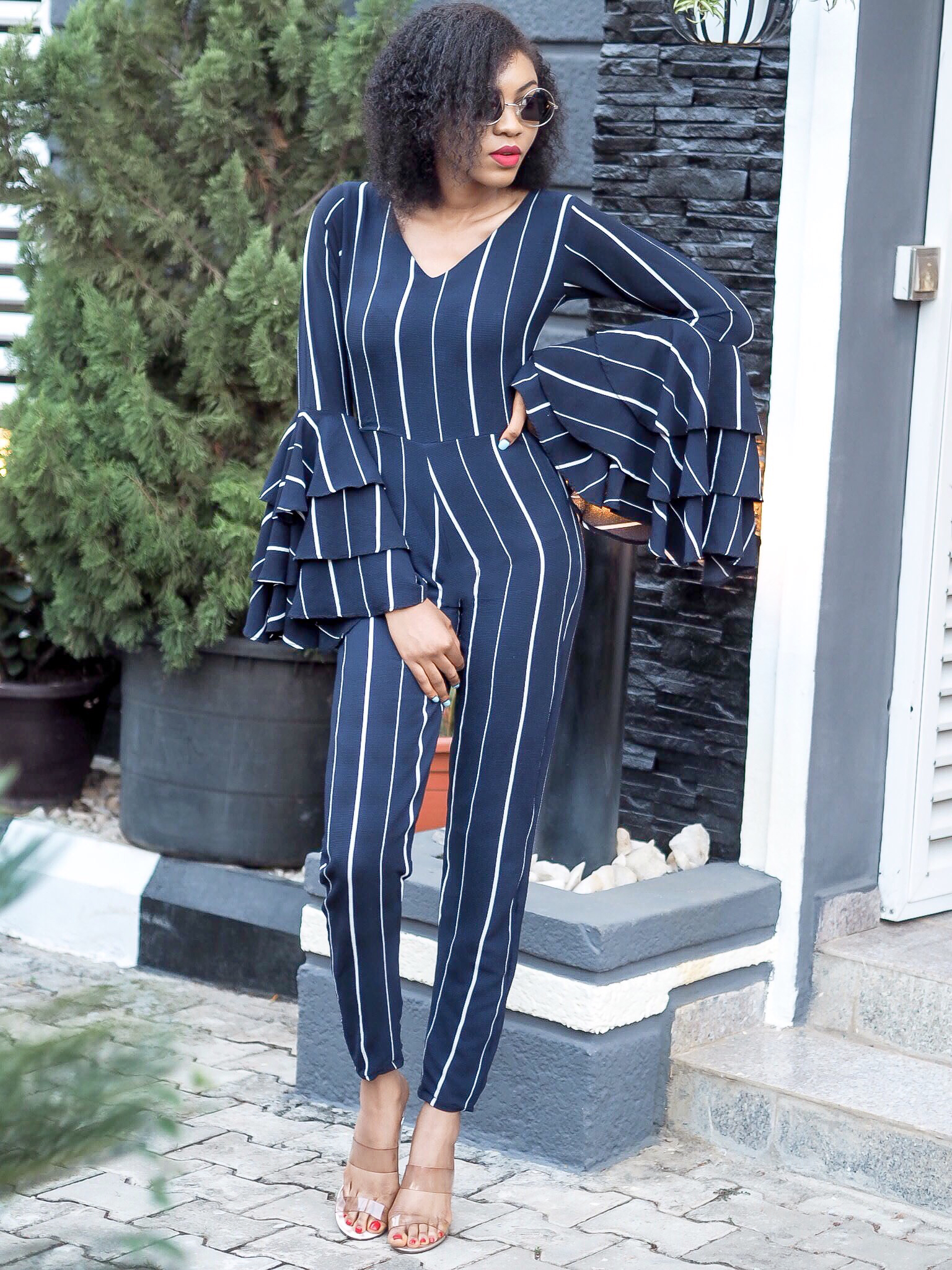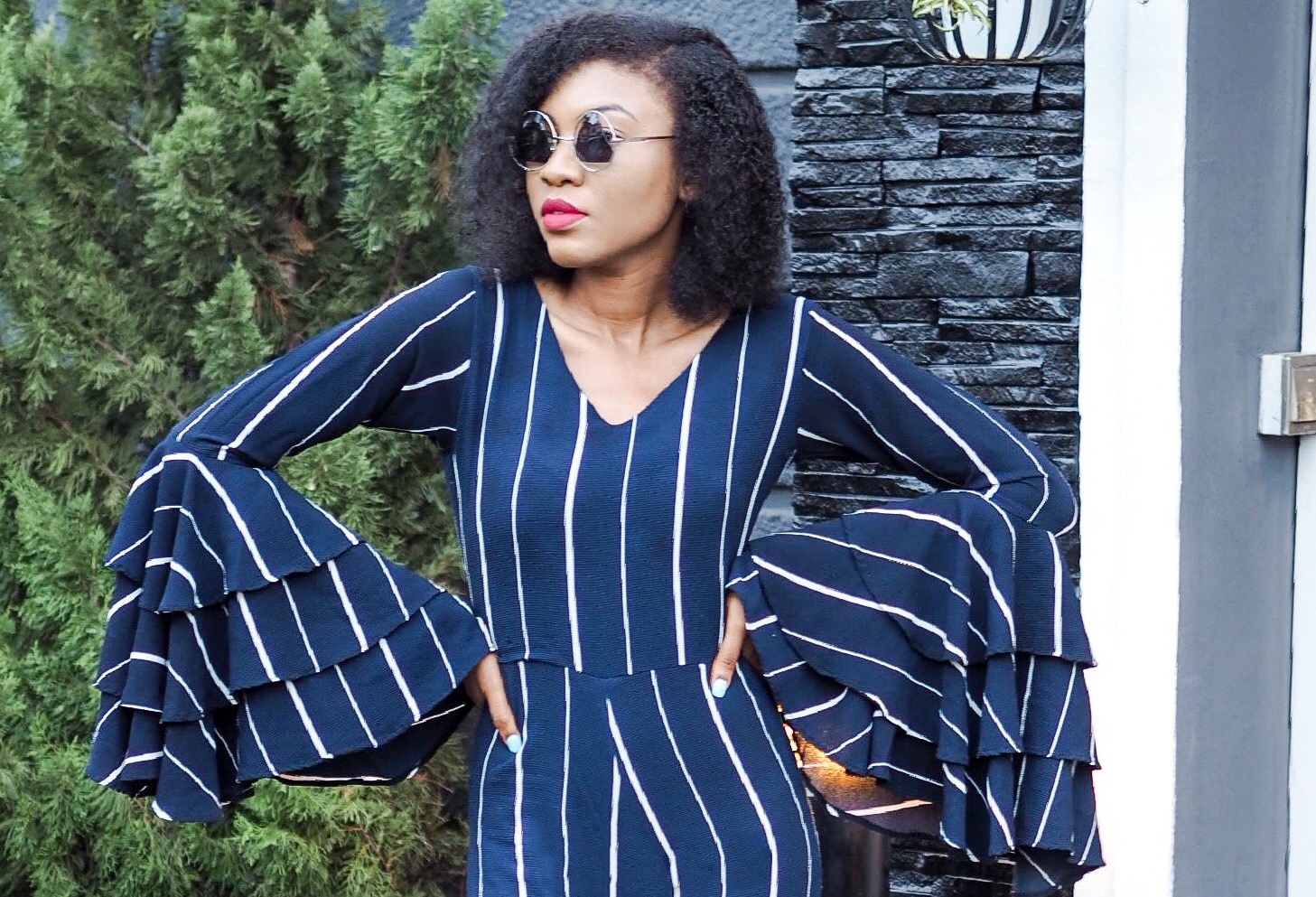 Most times I scream about how much weight I've gained and nobody around will accept that they noticed, lol. Now, look who couldn't fasten some of her zippers. Luckily this blue and white striped jumpsuit is slightly stretchy which made it easier to wear those months I thought it was too tight.
I had this jumpsuit made a few months before this black and yellow printed jumpsuit. Part of the reason I went for that other style of jumpsuit was my love-hate feeling about this fitted one. Do you get excited about a style and after you finally get it, you develop a love-hate feeling about it? 
This was my outfit to a work-related meeting at a friend's which also involved some picture taking. I just figured it wouldn't hurt to take some accessories with me in case I like the environment and decide to finally take outfit photos of this blue and white striped jumpsuit.
On getting there, I was convinced I needed to take outfit photos because there were more than enough beautiful places for photos. A haven for a fashion and style blogger, no need to even leave the estate to search for outfit photo location. Looking at these photos now, the jumpsuit really doesn't look as bad as i had initially thought. 
Shop Similar Jumpsuits Like My Blue and White Striped Jumpsuit
So, what do you think of fitted jumpsuits? For me, it might probably take a while before I get a similar style of jumpsuit, I do admire them on curvier people though,
Thanks for stopping by as usual.
xx!
Keep Up With All Blog Posts